Mercury Car Insurance in California
Mercury enjoys a unique position in the California marketplace, as it provides its customers with some of the state's most affordable and personalized agent-driven service. With more than 1,000 independent agents in California, Mercury sells a variety of insurance products, including:
California Auto Insurance Discounts & Benefits
Mercury already offers some of the lowest insurance rates available. Learn how you can save even more with the many discounts available, too!
About California
In 1850, California became the 31st state of the United States. Since then, it's not only become the largest economy in America but also the fifth-largest economy in the world, beating out the United Kingdom. It's no surprise since California offers so much, from the shimmering oceans in San Diego all the way up to the gorgeous mountains of Sierra Nevada. Millions of wine enthusiasts come to visit the vineyards of Napa Valley, while thrill seekers everywhere flock to renowned theme parks such as Disneyland, Universal Studios Hollywood, California's Great America, and Knott's Berry Farm. Whatever you're interested in, California provides tons of sites and attractions to leave you satisfied.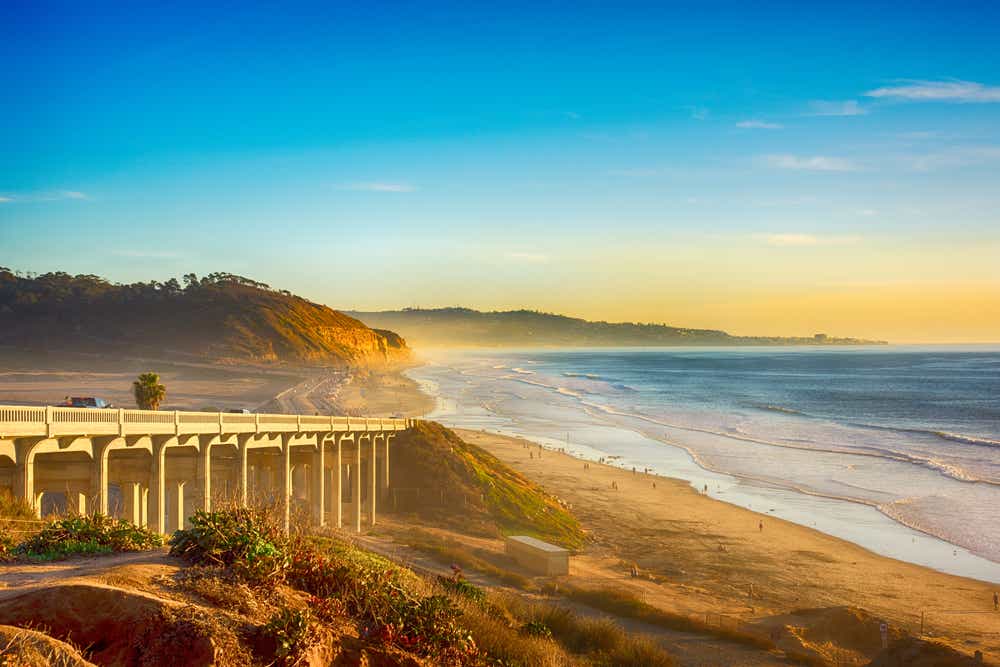 About Us
In 1962, George Joseph founded Mercury Insurance to help consumers get reliable coverage and best-in-class customer service at an affordable rate. Mercury first started only selling comprehensive coverage options for auto but eventually expanded its offerings to home, condo, renters, business, and mechanical protection insurance. Today, Mercury has over $6.7 billion in total assets, more than 4,400 employees, and over 9,400 independent agents nationwide
Mercury Insurance's corporate headquarters is based in Los Angeles, and California represents the core of its operations that span 11 states. Mercury is California's leading independent agency writer of automobile insurance and the state's third-largest private passenger auto insurer.
For a fast, free quote, call (800) 956-3728.
Car Insurance Coverage in California
Is Car Insurance Required in CA?
The state of California requires all drivers to carry automobile insurance.
What Are the Penalties for Driving Without Auto Insurance in California?
Failure to provide proof of auto insurance is a fineable offense. If you don't have car insurance, your driver's license could get suspended and your vehicle impounded. After suspension, you must file and maintain proof of car insurance with the California Department of Motor Vehicles for three years. Insurance companies will send you a card to show proof of car insurance, so be sure to keep it in your vehicle to avoid these consequences.
Do I Need to Insure My Car Before I Register It in California?
You can register your vehicle without car insurance in California. However, you're required to follow up with documented proof showing you're insured within 30 days. Otherwise, your registration may get suspended.
Does Insurance Follow the Driver or the Car in CA?
Insurance typically follows the car in California. This means that drivers allowed to use the car, such as a family member or any person under your insurance policy, will usually be covered in a car accident.
What Type of Car Insurance is Required in California?
California sets minimum auto insurance coverage requirements for all drivers. Here are the car insurance coverage requirements to legally drive in the state:
Bodily injury per person — $15,000

Bodily injury per accident — $30,000

Property damage per accident — $5,000
How Much Is Car Insurance Per Month in California?
According to Bankrate, the average cost of car insurance in California is about $183 per month for full coverage and around $51 per month for minimum coverage.
Can I Have Out-of-State Car Insurance in California?
Generally, you need to have auto insurance in the state where you live. However, your car insurance does cover you if you travel out of state.
How Many Days Do You Have to Insure a Used Car After Purchase in California?
The grace period in California for getting car insurance after purchasing a used vehicle is usually 2 to 30 days. However, It's highly recommended to call your insurance company the same day you purchase your vehicle.
California Driving Resources