Whatever you need,
we're here to help.
Need to talk to someone?
Call the Claims Hotline at (800) 503-3724
Vehicle Repairs
Mercury makes it easy to get your vehicle repaired, because we've taken the guesswork out of finding a quality repair shop. You can choose a Mercury authorized repair shop, or you can choose your own shop; either way we'll handle everything from start to finish.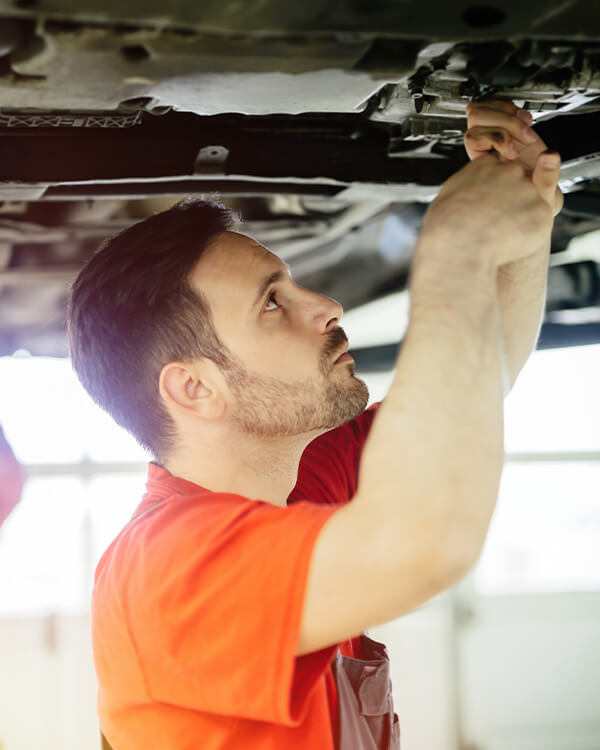 Program Benefits
Mercury's approved repair shops must meet strict standards in order to earn the opportunity to serve our customers. Our quality-control specialists continuously audit and inspect our national network of repair shops, ensuring high quality repairs and the best possible service. And in order to maintain Mercury approval, each facility is constantly monitored on several criteria:
The quality of their work;
The time it takes to complete a repair;
The quality of their customer service; and
The integrity of the business.
You don't have to choose a Mercury authorized repair shop, but we are so confident in the quality of their work that when you do, we'll guarantee it for as long as you own the car. That's right, Mercury will guarantee any and all paint, bodywork and workmanship completed by a Mercury repair shop for as long as you own the car!
Mercury's Customer Authorized Repair Shops make getting your car back on the road quick and painless. Just follow these three easy steps:
File your claim

If you get into an accident, call Mercury's 24/7 Claims Hotline at (800) 503-3724.

Facility Referral

Your claims representative will refer you to the closest or most convenient Mercury-approved repair shop.

Repairs

Your vehicle will be repaired by a highly qualified repair shop and Mercury will guarantee those repairs for as long as you own the car.
Your time is valuable and we want you to spend as little of it as possible worrying about your repairs and filling out paperwork. All you have to do is choose a Mercury authorize repair shop—we'll do the rest.