Mercury's
Offices
We currently operate in numerous states, serving customers in various circumstances and with different needs. Scroll to see more details about our offices in each state.
Office Locations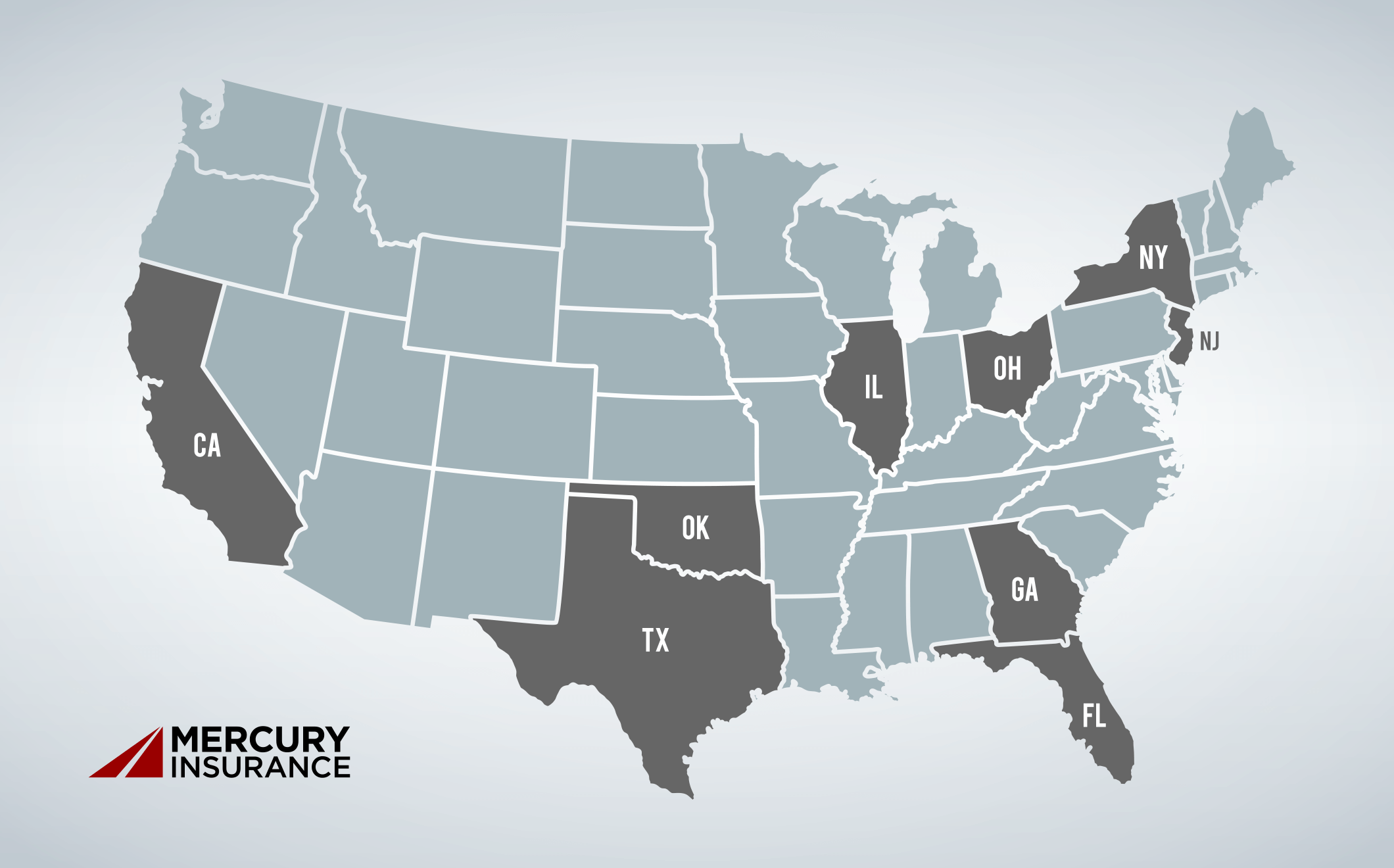 Locations by state
California
Brea Office
Claims, Human Capital, Information Technology, Underwriting, Sales Development, Product
View Brea office job listings →

Corona Office
Legal
View Corona office job listings →

Irvine Office
Legal
View Irvine office job listings →

Los Angeles Office
Legal, Finance
View Los Angeles office job listings →

Long Beach Office
Legal
View Long Beach office job listings →

Oakland Office
Legal
Rancho Cucamonga Office
Claims, Finance, Underwriting
View Rancho Cucamonga office job listings →

San Diego Office
Claims, Legal
Sherman Oaks Office
Legal
View Sherman Oaks office job listings →

Thousand Oaks Office
Claims, Legal, Underwriting
Valencia Office
Claims, Marketing, Public Relations
West Covina Office
Legal
Illinois
Vernon Hills Office
Sales Development, Product
Texas
Austin Office
Claims, Legal, Sales Development, Mechanical Protection, Underwriting
San Antonio Office
Customer Experience
New Jersey
Bridgewater Office
Claims, Legal
View Bridgewater office job listings →

Florida
Clearwater Office
Legal, Claims, Sales Development, Underwriting
Ft. Lauderdale
Legal
Awards and Recognitions
America's Best Insurance Company
Once again, Mercury makes another Forbes list. This time, we were ranked as one of the best insurance companies in the country. Out of more than 4,200 insurance companies across the U.S., only 90 unique insurance companies were awarded. We are grateful to the Mercury Team for making this possible.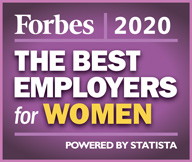 Forbes Best Employers for Women
Mercury strongly values diversity in the workplace and we're proud of the fact that nearly half of our leadership roles are filled by women. This honor, in particular, is especially gratifying because it's based on feedback from Mercury team members who rated the company highly in a number of categories, including culture & development, wages, diversity & inclusion, parental leave, family support and flexibility.
America's Best Mid-Size Employers
We are honored to be named one of "America's Best Mid-Size Employers" by Forbes Magazine three years in a row! We owe this exciting recognition to our culture and talents of our entire Mercury Team. Together, we achieve great success and we plan on doing it over and over again.
Military Spouse Employment Partnership
Mercury values those who protect our country by serving in the U.S. military. Our connection to the military begins with our Chairman and Founder, Mr. George Joseph. He served during World War II and was assigned to a North African-based B-17 crew in late 1942.
We are committed to hiring military spouses at Mercury. Bring your talents and grow your career at one of "America's Best Mid-Size Employers." Our company has locations throughout the country, and we offer several opportunities.
We are here to help people through their difficult times. Through our insurance products and customer service, we provide a safety net that brings peace of mind to people across the country. We value the contributions of each team member, and together we make great things happen.
Our Purpose
We help customers reduce risk and overcome unexpected events.
Vision
We will increase the number of households and businesses we insure in each of our states every year.
Core Values
We Do the Right Thing
We Own It
We Seek a Better Way
We Move Quickly