Business Auto Insurance
Customize a commercial auto insurance policy to fit your company's specific needs
A business like yours needs a partner like us
With Mercury Insurance, you can customize a commercial auto insurance policy to fit your company's specific needs. Commercial vehicles typically carry more risk than personal vehicles, so having coverage for your business-use automobile is critical.
Our flexible and affordable insurance plans cover a wide variety of industries and vehicles so that your business has protection from liabilities and lawsuits. Your local Mercury Insurance agent can offer insurance options to give you peace of mind when an unexpected commercial auto accident impacts your business.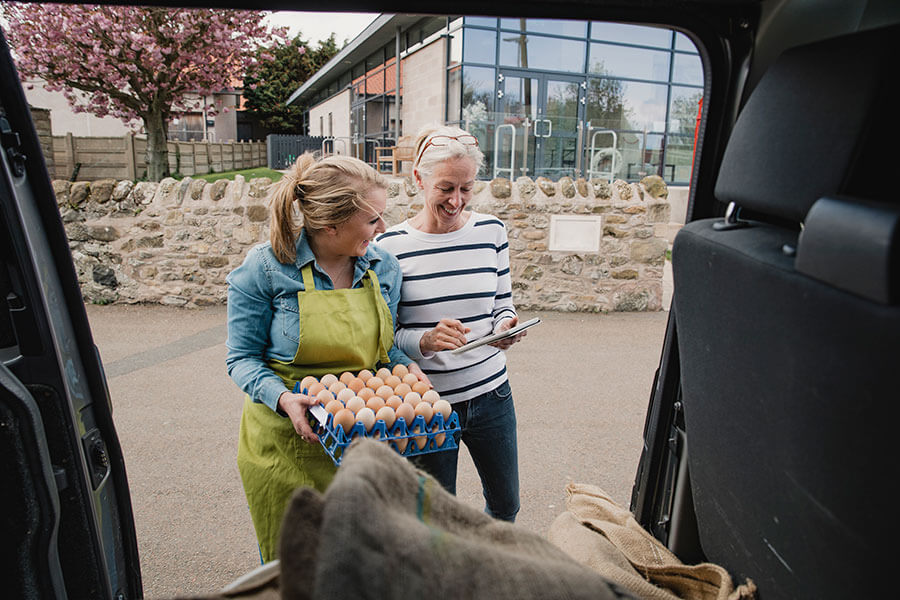 A variety of industries
From plumbing contractors to high-tech start-ups, Mercury Insurance provides business auto protection for virtually every type of business – including yours. Below is a partial list of the business categories we cover:
Artisan Business/Service Contractor
Catering Businesses
Construction
Farming1
Office
Pest Control
Retail
Sales/Marketing Professionals
Wholesale
1May not be available in all states.
A wide range of vehicles
From small delivery vans to tractor-trailers, Mercury insures a variety of different business vehicles. The following is a sample of the types we cover:
Passenger Vehicles
Vans, Pickups and SUVs
Flatbeds and Stake Trucks
Box Trucks
Refrigerator and Utility Trucks
Coverage options
Your Mercury Insurance agent will work with you to design the best, most appropriate coverage package for your business. Some of our most common coverages include:
Liability
Collision
Comprehensive
Medical
Personal Injury Protection (PIP)2
Uninsured/Underinsured
You've invested time and money into building your business. Make sure the vehicles that keep your enterprise moving have the protection they need. Speak to a Mercury Insurance agent today to find the right business auto insurance for your company.
2Coverage may not be required in all states, or may be offered in lieu of medical where required.