Whatever you need,
we're here to help.
Need Mechanical Protection service or sales?
Call (800) 654-8455.
Mechanical Protection Claims
When you choose Mercury's Mechanical Protection (MP) it's easy to get your vehicle repaired. Simply take it to any licensed repair facility, or the dealer if the vehicle is still under factory warranty in the U.S. or Canada and ask that they contact us at (800) 654-8455 and we'll do the rest.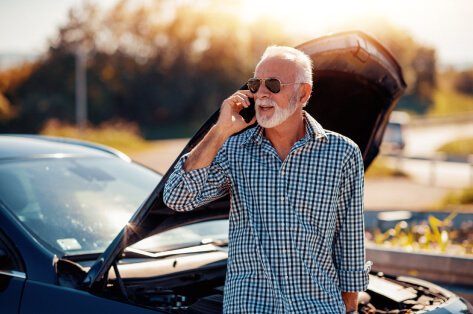 Mercury took excellent care of our family when our vehicle broke down. I have had other protection plans in the past and when things went wrong, they looked for a way out of their obligation. Not so with Mercury. They truly only looked for ways to help. It meant so much to my family. I only recommend Mercury for mechanical protection and they are my only consideration when purchasing protection for my family.