How to File an

Auto Insurance Claim


with Mercury

Need to talk to someone?
Call the Claims Hotline at (800) 503-3724
Auto Claims
Car collisions often occur within a blink of an eye and catch many people off guard, leaving them wondering what to do in the aftermath. It's common for drivers of all levels of experience to overlook important details and critical information needed to prevent delays in the claims process.
Need to file an auto claim? Use our new digital claims platform below or call (800) 503-3724 day or night.
Mercury Insurance has developed a checklist to aid drivers with collecting vital information … simply download the checklist, print it out and keep it with your vehicle registration. If you are injured in a car crash, make sure you wait for police and ambulance services to arrive before taking further action.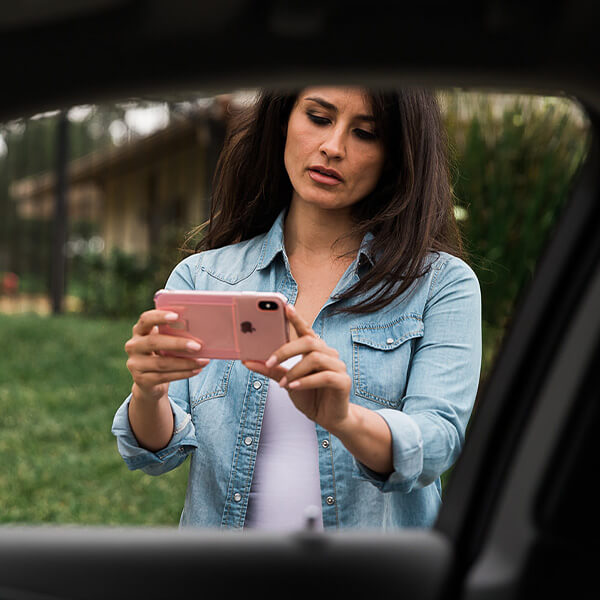 What to Do in the Event of a Car Collision
Safety Check

Identify you are in a safe location and check to make sure there are no injuries. When it is safe, call 911 so they can assess whether they should respond.

Document

Take photos of the damages to your vehicle and any other involved as well as the scene of the accident. Then, exchange information with all parties involved, including any witnesses.

File your claim

When you call to report your loss, the Mercury claims team initiates the claims process and will explain the next steps.

Repair or replacement

Mercury makes repairs and replacements simple with transparent policy coverage and preferred body shops.
Information you need when you file an auto insurance claim
Accident Information
Date, Time, & Location
Police report # (if taken)
Name of Police Department
Description of Accident
Description of Damage - All vehicles (as detailed as possible)
Injuries (if any)
Property damage (if any)
Auto Information (involved parties)
Year of car
Make of car
Model of car
Color of car
License plate number (including state)
Number of passengers in each vehicle
Personal Information (involved parties)
Name
Phone Number
Home Address
Date of Birth
Driver's license Number
Owner of Vehicle(s)
Auto Insurance carrier / policy number
Location of vehicle (yours only)
Condition of vehicle (yours only)
Witness / Pedestrian Information
Name
Phone Number
Home Address