Shopping for insurance can be challenging if you're looking in the wrong places. There are so many auto and homeowners insurance choices, not to mention multiple coverage options and limits to consider. However, Mercury Insurance makes things easier with affordable rates, first-class coverage, and great service. Plus, every policy comes with your own agent, so you can rest easy knowing you have the right coverage for your specific needs
Here are 5 reasons why you should choose Mercury.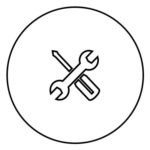 1.

Easy, hassle-free Car repairs

Worried about a little fender bender? Mercury customers can arrange for vehicle repairs at a trusted Mercury authorized repair facility.

Veronica, one of our insureds from Los Angeles, expressed gratitude for her vehicle repair experience after a series of rough events, which saw her car get rear-ended and then have a tree fall on it the following month. She wrote, "My car got rear ended and from the first contact with Mercury I felt at ease that it would be handled appropriately … I recommend Mercury Insurance for their GREAT customer service, the satisfaction on my car repairs and for the overall great experience considering the not so nice circumstances I found myself in."

Mercury makes it easy to get your vehicle repaired, because we've taken the guesswork out of finding a quality repair facility.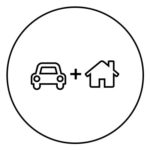 2.

Insurance Bundles!

It can be a hassle to have an auto insurance policy with one company and a homeowners or renters insurance policy with another. Bundling your policies makes things easier by having everything in one place. It also earns you a nice discount. Mercury Insurance provides up to a 15% discount on auto and homeowners policies when you package them together.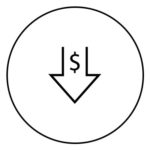 3.

Commitment to keeping Insurance Costs Low

The cost of insurance fraud is estimated at over $40 billion a year, and this hurts insurance companies and affects customers by driving up premium costs.

Mercury is committed to keeping costs low. We were one of the first to offer identity management services in 1978, a service we continue to proudly offer today. Mercury's Special Investigations Unit works with local and federal law enforcement to take down hundreds of fraud rings and scammers each year, and saves policyholders from paying millions of dollars in higher premiums due to phony claims payouts. Rest assured that we're leaving no stone unturned on our mission to maintain low rates for our policyholders.
Drivers save
hundreds*

when switching to Mercury Insurance.

*Individual savings may vary.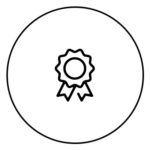 4.

Award-winning service

When you choose Mercury, you can trust in our company's financial stability. We have the desire and resources to make sure claims are paid out quickly and efficiently. Mercury consistently earns "A" ratings from A.M. Best, one of the insurance industry's most trusted rating agencies, and has been named as one of America's most trustworthy companies by Forbes. Not to mention, a survey of auto insurance customers by Insure.com has found that Mercury Insurance has been rated a top auto insurer from 2017-2020.

Mercury-insured Marvin from Miami, took the time to express his thanks for the service he received following Hurricane Irma, stating: "A company rep was at my house after a day and my claim settled in two days. I was surprised and relieved Mercury helped me and my family when needed most. Yara (my claims rep) was amazing. Thank you!"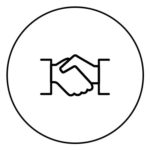 5.

Dedicated agents

Mercury's network of agents will ensure you receive great, personal service from a local agent who will work to create a personalized protection plan just for you. Your agent will find you the best available rate for auto and homeowners insurance, and search for discounts that could enhance your savings. Best of all, this personalized service and expert advice is included with every one of our policies.

Take, for example, Mercury-insured Dwayne, who said of his recent experience, "I spoke with two agents during my recent purchase. Both were outstanding! You have an amazing crew!"

We're proud of our company culture, attested by Mercury's recognition as one of America's best mid-size employers by Forbes, and its positive effects on our interactions with customers.
What Makes a Good Insurance Company
There are so many options for picking an insurance company that it can get overwhelming. But you can make the process simpler because there are some key factors to consider when buying insurance. Here are some of the main qualities of a good insurance company:
Customer service — The unexpected can happen at any time, so it's important to pick an insurance company available around the clock to assist you.

Customer satisfaction — High customer satisfaction ratings based on surveys are a great sign of a trustworthy insurance company. Check out the Better Business Bureau and Consumer Reports for these ratings.

Personalized service — Insurance isn't a one-size-fits-all product. You want an insurance company that delivers a coverage plan tailored to your specific needs and circumstances.

Price — Price is always one of the main reasons to choose an insurance company. However, a low price can come with poor service and protection. Mercury insists on delivering best-in-class coverage at an affordable cost.
There are many more reasons you should choose Mercury to protect your family and property. Speak to a local Mercury agent to learn more or get a fast, free online quote today to see how much switching to Mercury Insurance can save you.