Mercury Car Insurance in New Jersey
If you're looking for cheap car insurance in New Jersey, you've come to the right place. This page provides information on state driving laws, some interesting Garden State facts, and information about Mercury's car insurance and many other products and services.
Mercury Insurance is sold through a network of over 4,400 independent agents and brokers. In New Jersey, we have agents in every major market, providing you with some of the state's most affordable and personalized agent-driven service. Explore some of the products we have to offer:
New Jersey Auto Insurance Discounts & Benefits
Mercury already offers some of the lowest insurance rates available. Learn how you can save even more with the many discounts available, too!
About New Jersey
Nicknamed "the Garden State," New Jersey is one of the original 13 colonies. In 1787, New Jersey became the third state to join the Union. Nestled between the large metropolises of New York City and Philadelphia, the Garden State actually has the highest population density in the U.S. It's also one of the country's top producers of various fruits and vegetables, including blueberries, cranberries, bell peppers, and squash. Across the state, there are plenty of attractions and sites to see, including Six Flags Great Adventure, Liberty State Park, Atlantic City Boardwalk, Island Beach State Park, and Cape May Lighthouse.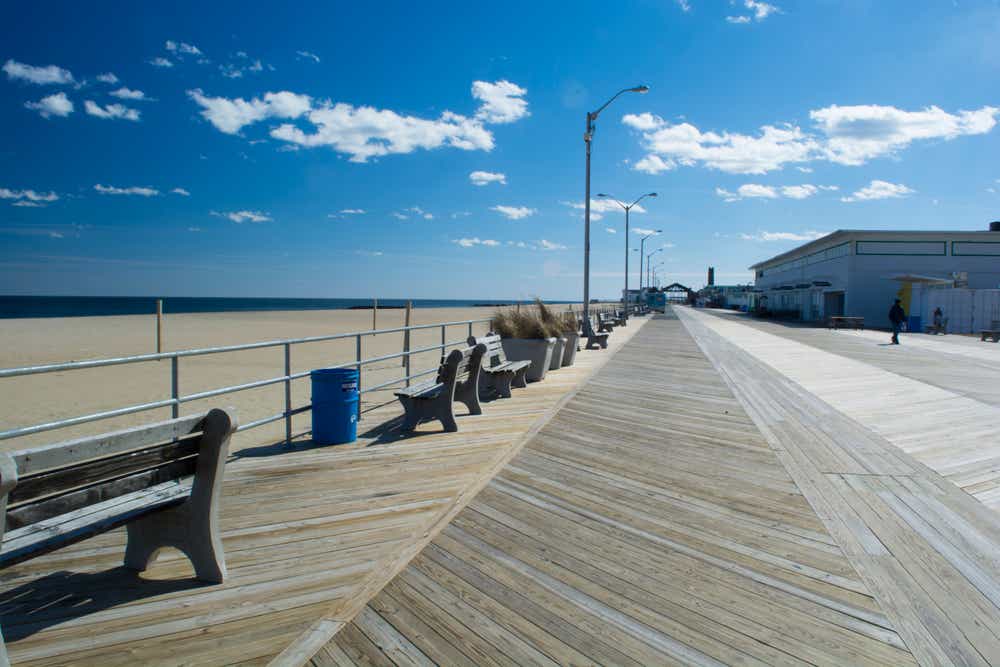 About Us
George Joseph founded Mercury Insurance in 1962 based on the idea that insurance companies should provide reliable coverage and excellent customer service at an affordable rate. Mercury initially only sold auto insurance exclusively in California. Today, the company offers several insurance products, including personal auto insurance, mechanical protection, homeowners insurance and umbrella insurance. Mercury also provides business auto insurance and commercial business insurance. Throughout the years, our mission has remained and continues to be the driving force behind Mercury Insurance.
Mercury Insurance's corporate headquarters is based in Los Angeles, California. The company boasts more than $6.7 billion in total assets, over 4,400 employees, and more than 9,400 independent agents across 11 states. Mercury is California's leading independent agency writer of automobile insurance, and is currently the state's third largest private passenger auto insurer.
For a fast, free quote, call (800) 956-3728.
Car Insurance Coverage in New Jersey
Is Car Insurance Cheaper in New Jersey?
According to Bankrate, the cost of auto insurance in New Jersey is 7% higher than the national average, which is $1,771 annually.
What Type of Car Insurance is Required in NJ?
The state sets minimum car insurance requirements for all drivers. Here's what you need to drive legally:
Bodily injury liability — $25,000 per person and $50,000 per accident

Property damage liability — $25,000 per accident

Uninsured/underinsured bodily injury coverage — $25,000 per person and $50,000 per accident

Uninsured/underinsured property damage coverage — $25,000 per accident with a $500 deductible
Personal injury protection — $15,000
What Happens if You Drive Without Insurance in NJ?
Failure to provide proof of car insurance can result in serious penalties. You could be imprisoned for up to 14 days, have your vehicle impounded, and your driver's license suspended for up to two years. Also, you may receive fines anywhere from $300-$5,000 and a yearly $250 surcharge for three years, totaling to $750.
How Can I Lower My Car Insurance in NJ?
Here are few ways you can potentially reduce your car insurance in New Jersey:
Increase your deductible
Keep your driving record clean
Bundle your auto and home insurance
Insure two or more cars on the same policy
Take advantage of insurance discounts