By Douglas Kent
You can do this. We can all do this. All of us can live safely in California—just like thousands are doing right now. The key is prioritizing your time when it comes to hardening your home and creating fuel breaks by maintaining your landscape from wildfires. Everyone living in California needs to take action now as fires grow in intensity and severity.
First Priority: Fire-Shielding Home
Your home keeps family safe and holds priceless memories. It should be built and maintained to endure an onslaught of firebrands—those flying embers driven well ahead of a fire. Maintaining a fire-shielded home is the top priority. Your work here protects everything you have earned and created.
Here's what to do: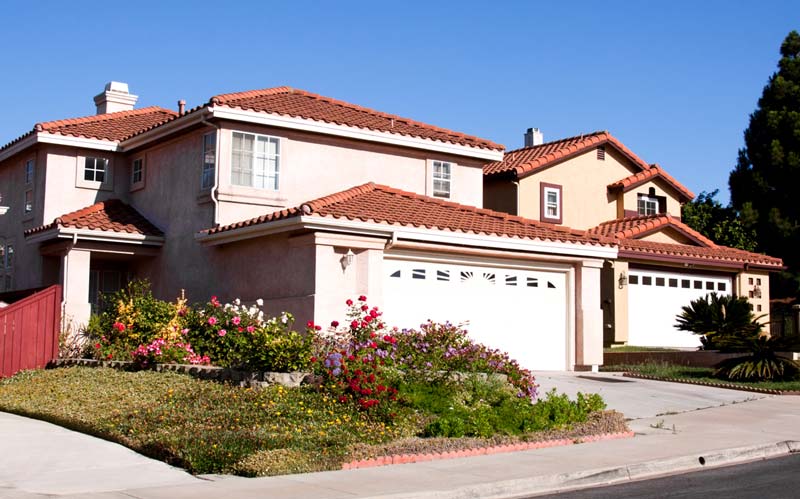 Roofs & Gutters.
Ensure your roof is fire-rated. Luckily, most modern asphalt shingle roofs are, but it's worth double-checking. Also, debris-filled gutters play a large role in starting fires, so consider leaf guards for your gutters.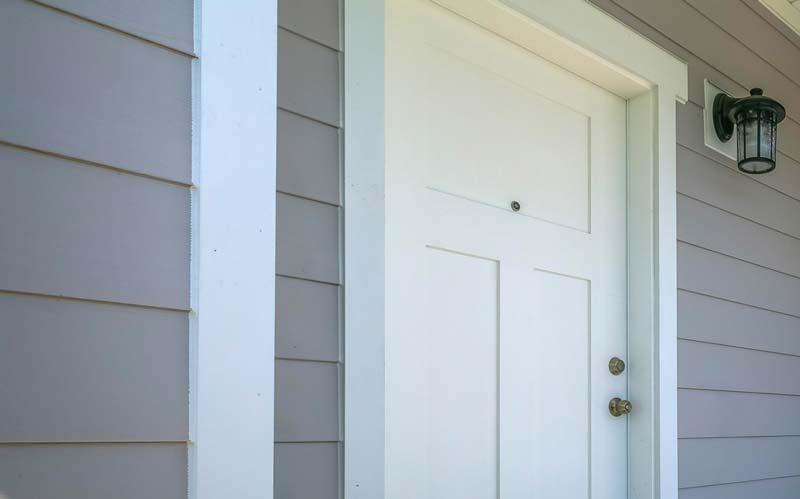 Siding.
Whether your siding is made of non-flammable materials or wood, it must be maintained for wildfire home protection. Check regularly for gaps, split boards, or peeling paint.Whether non-flammable materials or wood, everything must be maintained so that there are no gaps, split boards, or peeling paint.
Windows.
Single-pane windows are highly vulnerable under wildfire conditions. Consider replacing them with dual-pane windows since they provide better wildfire home protection. Also, they also offer better insulation, which can help save on energy costs.
The First 5 Feet Closest to Home
If anything ignites within the first five feet of your home, the wildfire can spread and possibly damage or destroy your property. The goal is to remove anything flammable to keep this space safe. While tending to this area doesn't take a lot of time, it does require awareness and regular cleaning.
Here's what to do: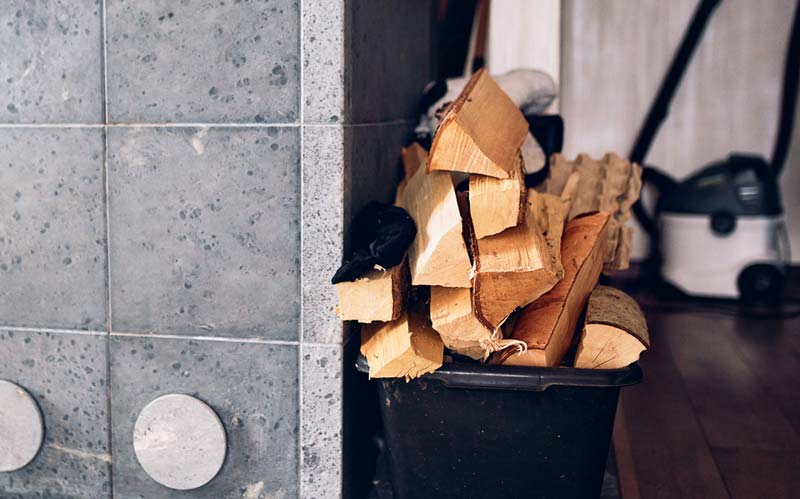 No storage.
Do not store flammable items — firewood, recyclables, outdoor furniture, etc. — near this area. Store these items in a detached structure away from the home like a shed.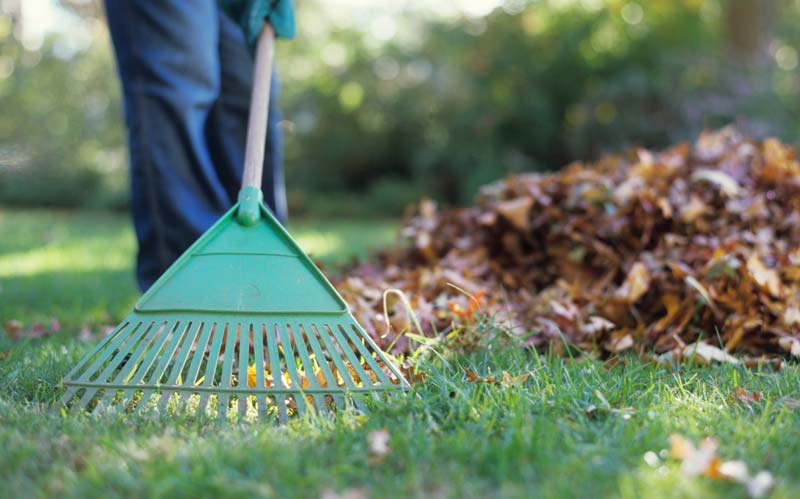 No kindling.
Remove dead, dying and diseased vegetation. One tiny ember can instantly ignite this debris and spread to your house.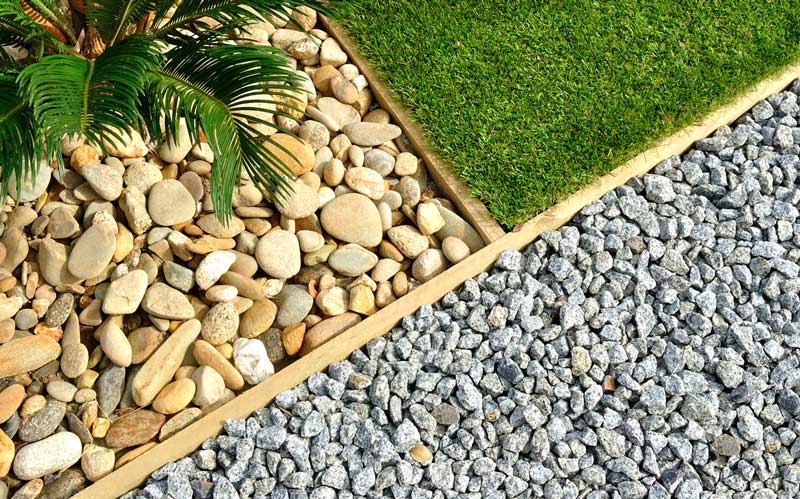 No mulch.
Do not use organic mulches like wood chips and pine needles within five feet of your home. Instead, set non-combustibles such as pavers, rocks, or bricks near this area.
The 30 Feet Surrounding Your Home
This is the busiest part of your garden. Fire protection, recreation, pet care, storage, and privacy are some of its jobs. The goal is to maintain a landscape that endures firebrands and intense heat. Second only to your home, this area requires a large amount of time and energy. But luckily, you will get your investment back – increased property value and better health grow in this area.
Here's what to do: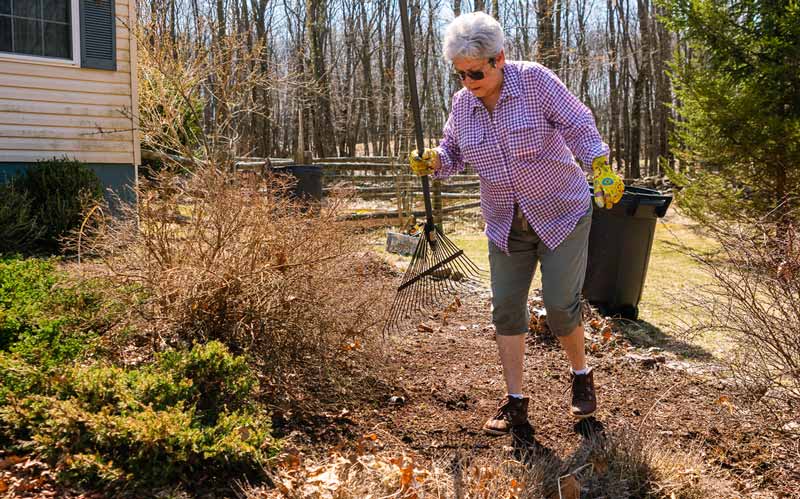 No kindling.
Remove the dead, dying, and diseased vegetation because this debris is the fuel for starting a wildfire.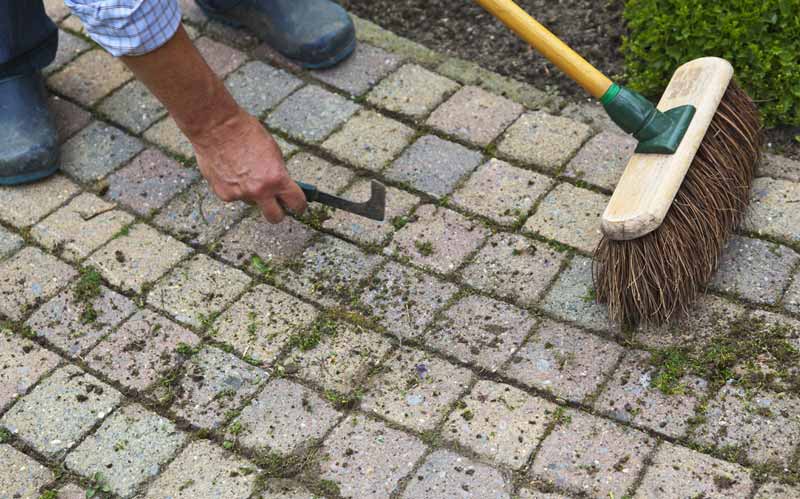 Emergency exits.
Clear flammable vegetation from around evacuation routes and important paths. Additionally, check for debris around fences and under decks.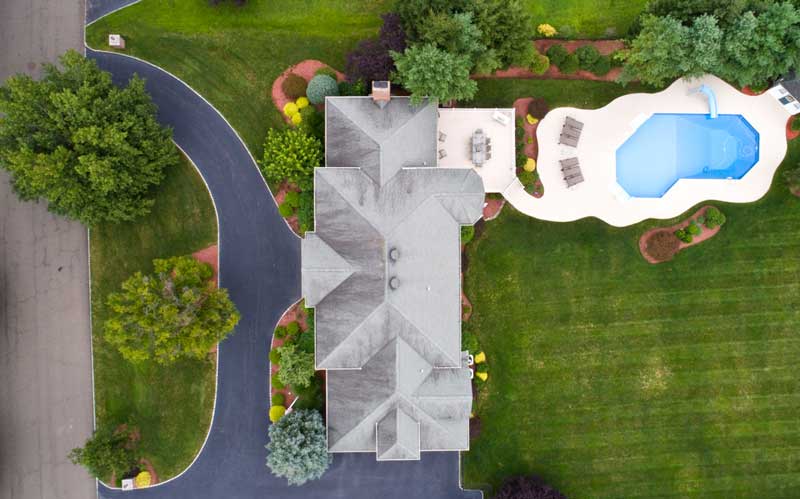 Create islands.
Separate your large trees and shrubs and create clearance around bee and bird habitat.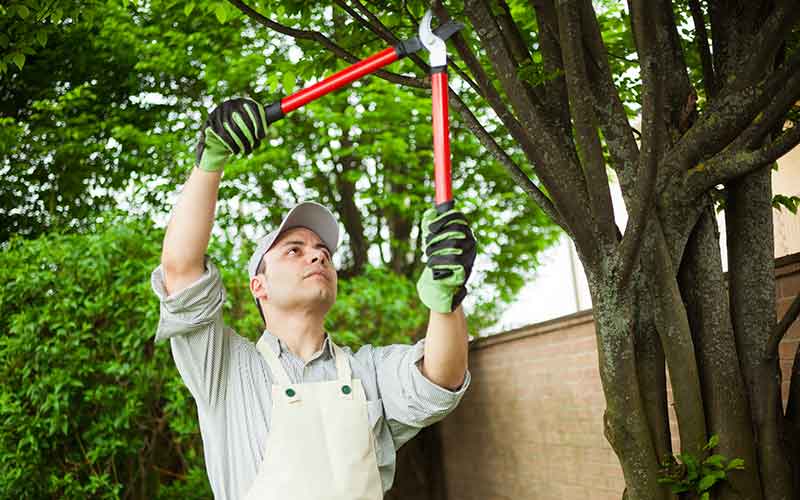 Trim trees.
Remove branches that linger over your roof or gutters. You'll also want to trim the bottom of your trees so all the branches are at least six feet from the ground and about three times higher than nearby shrubs.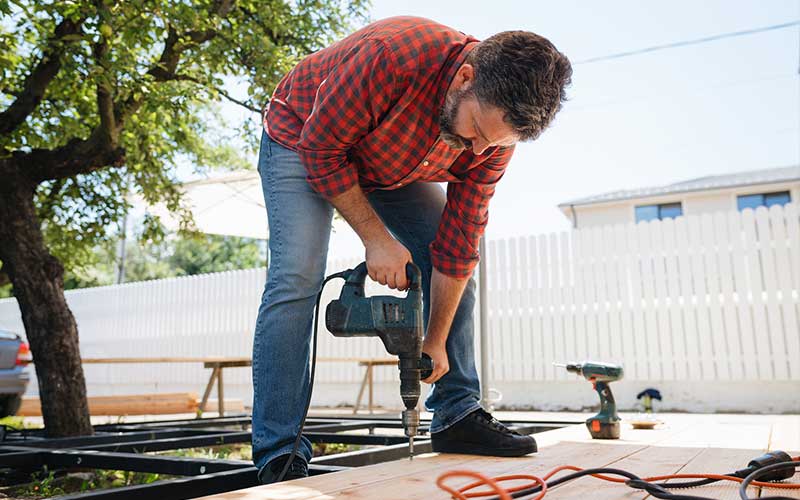 Reassess your deck.
If you have a deck in your backyard, check to see if it's made from flame-resistant materials. If not, you may want to upgrade your deck to help prevent wildfire damage.
Reassess your fence.
If you have a flammable wooden fence, consider rebuilding it with masonry or metal components to help prevent a wildfire.
Protecting Your Home with Insurance
Now that you have an idea of how to fireproof your house, it's time to protect your property further with homeowners insurance. Some of the benefits of homeowners insurance include:
Dwelling protection — Covers damage to your house due to a wildfire and other covered losses.

Personal property — Protects your household items in the event of a covered loss such as a wildfire.

Extended replacement cost — Provides additional coverage up to 150% of the dwelling's policy limits to repair or rebuild your home due to a wildfire or another covered loss.

Additional living expenses — Helps cover living expenses if your house becomes uninhabitable due to a wildfire or another covered loss.

Personal liability protection — Helps pay for bodily injury or property damage caused to others if you're found liable.

Guest medical protection — Helps pay for your guests' medical expenses if they accidentally get injured on your property.
If you're looking for reliable wildfire protection at an affordable rate, look no further than Mercury Insurance. Contact us today for a fast, free quote.
Be Wildfire Ready Guide
Mercury Insurance and the Insurance Institute for Business and Home Safety, a leading group of scientists focused on protecting people and properties from natural disasters, have teamed up to give homeowners a progressive guide through key components of their home that can affect wildfire resistance, critical actions to take first and ways to build resilience.
The guide contains a cluster of mitigation steps with three to four projects for homeowners to tackle and is based in years of scientific research to understand wildfires and home vulnerabilities.
Download and use this guide. Share it with friends, family and neighbors. Together, we can reduce our risk from wildfire!