Protect Your Family and Property with Mercury Homeowners Insurance and Save Money, Too!
Home is where we spend most of our valuable time with loved ones and also where we keep most of our cherished belongings. As the largest purchase most people will make in their lifetime, it's important to protect that investment. If an unexpected disaster strikes, a Mercury Insurance homeowners policy can help protect your family and property at an affordable price, leaving you worry-free and able to continue to enjoy the many memories you'll share together in your home.
Talk to a Mercury agent about a homeowners insurance quote today or call (800) 956-3728!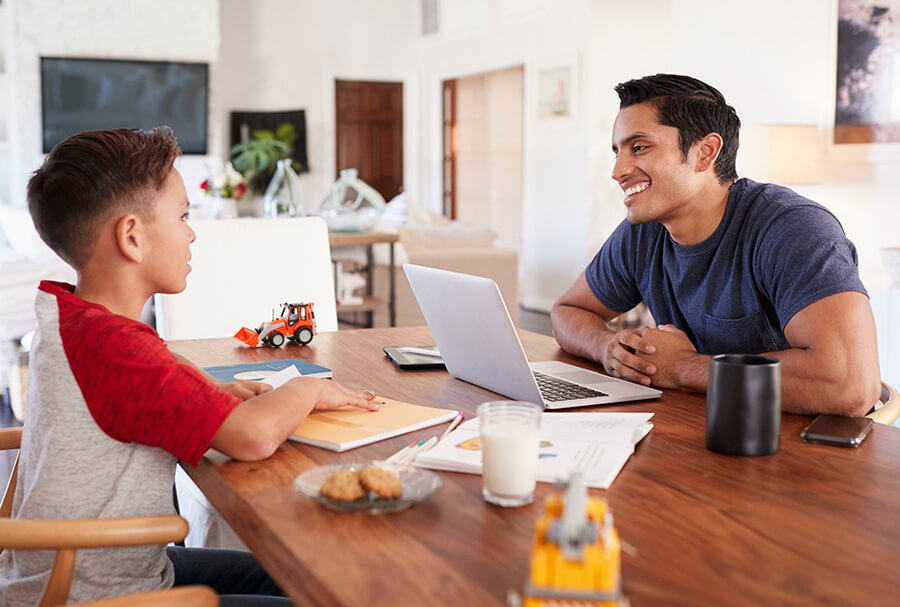 Why you should purchase homeowners insurance from Mercury
Affordable and valuable coverage.
Covers your dwelling and other structures (e.g., sheds, carports) on your property from damage caused by fire, lightning, windstorms, hail, falling objects and more.
Personal property is covered from theft or damage while in your vehicle or with you while traveling anywhere in the world.
If trees, shrubs, plants or the lawn on your property are damaged by fire or lightning, vandalism or other insured losses, they're covered.
Covers living expenses if your home becomes uninhabitable due to a covered loss.
Provides liability coverage and defense cost in the event you are sued for a covered liability claim.
Things you should know when purchasing a homeowners policy
Create and maintain a home inventory of all belongings that includes an itemized list, pictures and receipts, as this will be useful in the event a claim needs to be filed.
Have valuable, hard to replace and expensive items – like antiques, fine art and jewelry – appraised by a professional appraiser to determine their current value in the event they need to be replaced.
When choosing a deductible, know that a higher deductible will result in a lower insurance premium, but a lower deductible might be a more manageable out-of-pocket expense if you need to make a claim.
Bundle your homeowners insurance with an auto insurance policy from Mercury – you'll get a discount of up to 15% on your homeowners policy, plus a 14.5% discount on your auto policy when you purchase them together.
Installing protective devices like smoke alarms, dead bolts, burglar alarms, etc., might save you even more money on your homeowners insurance premium.
Homeowners insurance policies do not cover flooding or earthquake damage. Homeowners will need to purchase separate policies from a Mercury agent to protect against these events.