Renters Insurance in Texas
Everything's bigger in Texas, including the variety of possible living situations. Maybe you're a college student looking for a small apartment in Austin. Or perhaps you're a budding professional searching for the perfect condo in the heart of Dallas. Whatever brings you to the Lone Star State, you don't want to ignore renters insurance. Residential fires, burglaries, and other unexpected events happen. When these perils occur, you want to make sure you receive reimbursement for any property loss and damage.
Mercury Insurance is one of the best renters insurance providers in Texas. We offer affordable renters insurance without compromising quality, so you can rest easy knowing your personal belongings are protected, and your liability claims are handled correctly. Mercury also provides local independent agents in every major area of Texas, allowing you to get a renters insurance policy tailored to your needs.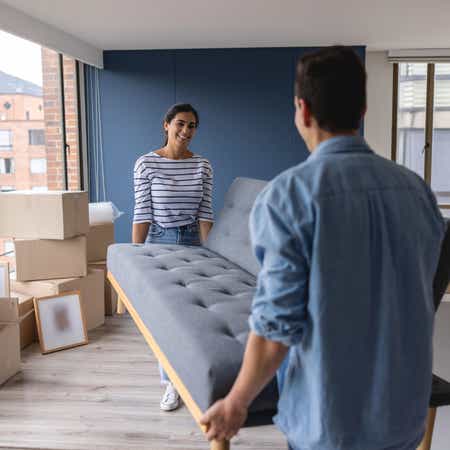 Get a Renters Insurance Policy That's Right for You
At Mercury Insurance, we're committed to providing you with best-in-class coverage and customer service at an affordable rate. With our renters insurance, you can have peace of mind knowing you're protected from unexpected events, from natural disasters to liability claims.
Take a moment to review our coverage options, then speak with one of our local independent agents to help create a custom renters policy that's right for you.
Personal Property:

Provides coverage for your household items in the event of a fire, theft or other covered loss.

Additional Personal Property:

Provides additional coverage for antiques, fine art, jewelry and other valuables.

Personal Liability Protection:

Pays for bodily injury or property damage caused to others as a result of a covered incident.

Guest Medical Protection:

Pays medical expenses for your guests who are accidentally injured on your property.

Workers' Comp Coverage:

Pays medical expenses for your personal part-time employees, such as nannies or maids, who are injured on the job.

Green Home

Offer up to 10% extra coverage for environmentally-friendly alternatives or construction methods following a covered loss.

Matching of Undamaged Siding and Roofing

In the event of a covered loss where your siding or roofing cannot be matched due to unavailability, this coverage can help cover the cost of replacing your roof or redoing your siding.

Refrigerated Products

If your refrigerator loses power or malfunctions, resulting in spoiled food, our coverage provides up to $1,000 for food items.
Renters Insurance Discounts for Texas Residents
We know every dollar counts when it comes to renters insurance. That's why Mercury provides a variety of discounts to help you save even more on your policy. Take a look at some of the discounts we offer:
Multi-Policy (Auto + Renters)
Gated community
Selecting a higher deductible
Smoke alarms
Security monitoring
Loss free discount
Green Home
Updated Home
Good Payer
Paid in Full
Frequently Asked Questions About Texas Renters Insurance
How Do You Get Renters Insurance in TX and How Long Does It Take?
It only takes a few minutes to get a renters policy. Head over to Mercury's renters insurance page, enter your zip code, and follow the instructions. You can also call us at (866) 889-5012.
Is Renters Insurance Required in Texas?
Renters insurance is not mandatory by law in Texas, but your landlord can require you to purchase a policy as part of their leasing agreement.
What services does Mercury provide?
How Much Is Renters Insurance in Texas?
Does TX renters insurance cover disasters such as floods?
No, renters insurance doesn't cover damage from a flood. You would have to purchase a separate flood insurance policy to get that coverage.
What Does Renters Insurance Cover in Texas?
Renters insurance provides coverage for personal property and liability protection in the event of an accident or injury that occurs on the rented property.
Additional Texas Resources