Renters Insurance in Nevada
Whether you're moving into a new apartment in Las Vegas or renting a house in Carson City, purchasing renters insurance should be on your to-do list. It helps safeguard your belongings in case of theft, fire, or any other covered loss. Renters insurance can also cover medical costs or legal expenses if someone gets injured on a property you lease.
Mercury Insurance is one of the best renters insurance providers in Nevada. We offer renters insurance at an affordable rate without compromising quality. We'll make sure to protect your personal belongings and handle your claims with the utmost care. Mercury also has local independent agents in every major area of Nevada, so you can work with a professional who knows what coverage you need based on your specific location.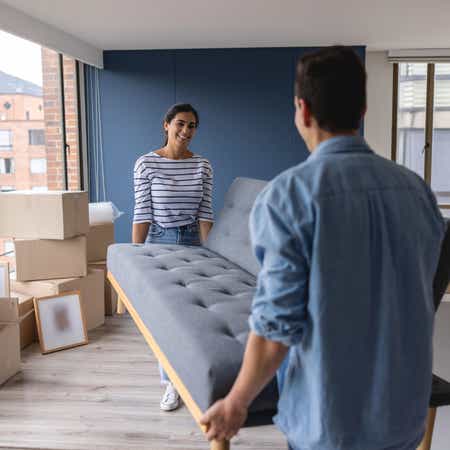 Get a Renters Policy That's Right for You
At Mercury, our independent agents understand that your priorities may differ based where you live in Nevada and whether you rent an apartment, house, or condo. That's why we're devoted to creating a customized insurance plan that aligns with your unique requirements. We offer a variety of coverages for you to consider, so take your time to review them so you can get a renter's policy that's right for you.
Personal Property:

May help cover the cost of replacing your belongings after a covered loss, such as a fire or theft.

Additional Personal Property:

May offer extra protection for antiques, fine art, jewelry, and other valuable possessions.

Personal Liability Protection:

If you cause bodily injury or property damage, this coverage may pay for any damages or legal expenses up to the amount specified in your policy.

Guest Medical Protection:

This coverage can help pay medical expenses for a guest who accidently suffered an injury on or around your rented property.

Workers' Comp Coverage:

If your part-time employees, such as nannies or maids, get injured while working for you, this coverage may pay for their medical expenses.
Discounts for Nevada Residents
Mercury provides some of the most affordable renters insurance in Nevada, but you can save even more when you take advantage of our special discounts:
Gated community
Selecting a higher deductible
Smoke alarms
Alarm system
Security monitoring
Loss free discount
Frequently Asked Questions About Nevada Renters Insurance
Is renters insurance required in Nevada?
No, renters insurance is not required in Nevada. However, a renters insurance policy is usually affordable and can give you peace of mind when the unexpected happens.
Can landlords require renters insurance in Nevada?
While renters insurance isn't mandatory by law in Nevada, your landlord can require you to purchase a policy as a part of their leasing agreement. This helps the landlord minimize their risks for liability claims and facilities the vetting process for responsible tenants.
What services does Mercury provide?
How much is renters insurance in Nevada?
According to Value Penguin, the average cost of renters insurance in Nevada is $20 per month or $235 a year.
How do I get renters insurance? Can I buy renters insurance online?
You can easily get a renters insurance policy online through Mercury. Just enter your zip code and fill in the required information on each page. You can also call us at (866) 906-4456 for a fast, free quote!