Mercury Car Insurance in Georgia
If you're looking for auto insurance in Georgia, you've come to the right place. Mercury has information on Georgia driving laws, interesting Peach State facts, and details about our car insurance coverage and many other products and services.
Mercury enjoys a unique position in the Georgia marketplace, providing customers with some of the state's most affordable and personalized agent-driven service. Mercury sells a variety of insurance products through a network of more than 9,400 local, independent agents in 11 states, including:
Georgia Auto Insurance Discounts & Benefits
Mercury already offers some of the lowest insurance rates available. Learn how you can save even more with the many discounts available, too!
About Georgia
Georgia became the fourth state of the modern United States in 1788. As its nickname — the Peach State — suggests, Georgia is one of the top four states in peach production, along with California, South Carolina, and New Jersey. Peaches aren't the only goods, though. Georgia is also the country's top producer of peanuts, pecans, and vidalia onions.
When it comes to attractions, the Georgia Aquarium in Atlanta is the largest aquarium in the world. Also in Atlanta, you can visit the Martin Luther King Jr. National Historic Site and the World of Coca-Cola. For the finest in Southern hospitality, make a trip to Savannah, where you can admire its charming architecture and cobblestone squares. Georgia is also home to the Masters Tournament, one of the four major championships in professional men's golf.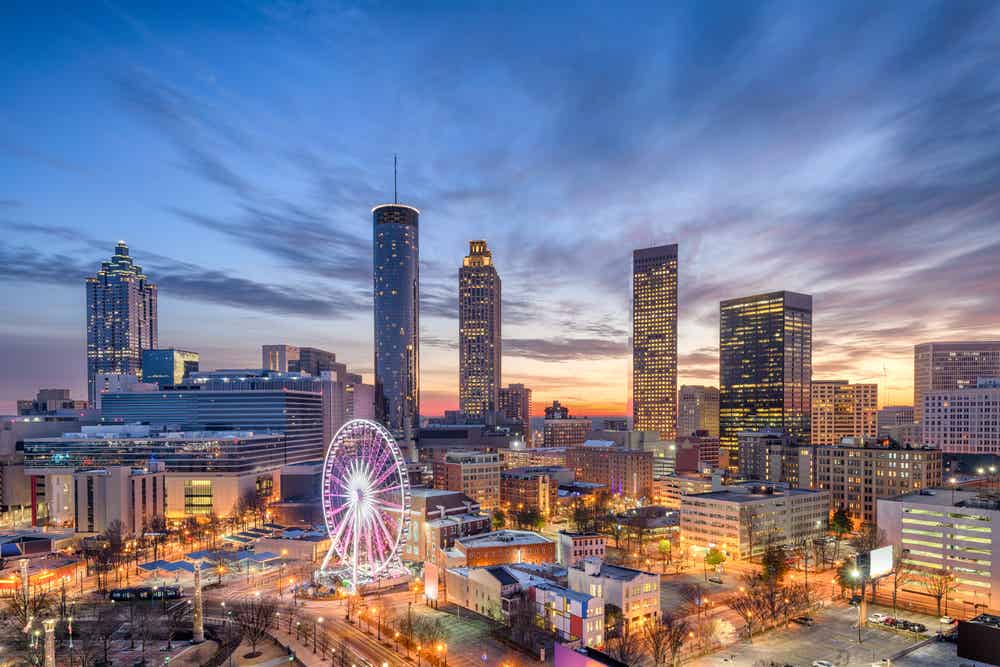 About Us
In 1962, George Joseph founded Mercury Insurance on the idea that reliable insurance coverage and top-notch customer service should be affordable to consumers. Mercury first started selling only auto insurance exclusively in California. Today, it's a multi-line insurance company offering a wide range of products through a network of independent agents and brokers across 11 states. Mercury offers primarily auto and homeowners insurance, but they also provide renters, condo, umbrella, business auto, commercial business, landlord, and mechanical protection insurance.
Mercury's corporate headquarters is based in Los Angeles, considering California is the company's largest market. Mercury is the state's leading independent agency writer of auto insurance and the third largest private passenger auto insurer in California. The company boasts approximately $6.7 billion in total assets, more than 4,400 employees, and over 9,400 independent agents.
For a fast, free quote, call (800) 956-3728.
Car Insurance Coverage In Georgia
Does Georgia Require Car Insurance?
It's mandatory for all drivers in Georgia to have car insurance. Every driver in Georgia must have two forms of liability insurance: bodily injury and property damage.
What Are Minimum Coverage Requirements to Drive in Georgia?
Georgia establishes minimum auto insurance requirements to legally drive a vehicle. Here are the state's coverage requirements:
Bodily injury per person — $25,000
Bodily injury per accident — $50,000
Property damage per accident — $25,000
Is Car Insurance in Georgia Expensive?
According to Bankrate, full coverage car insurance in Georgia is 13% more than the national average, which is $1,711 per year.
How Much is Car Insurance per Month in Georgia?
According to Bankrate, the average cost of car insurance in Georgia is around $167 per month for full coverage and about $53 per month for minimum coverage.
What Are the Penalties for Driving Without Auto Insurance in Georgia?
If you're caught driving without car insurance, you may have to pay up to $185 in fines. It's also considered a misdemeanor if you can't present proof of car insurance at all. The potential consequences are fines up to $1,000 and a jail sentence up to 12 months. Additionally, your driver's license might be suspended for 60 to 90 days.