Mercury Car Insurance in Florida
According to the National Oceanic and Atmospheric Administration, the annual average rainfall in Florida is 53.7 inches, which is well over the national average of 30.28 inches per year. Florida has a flat terrain, meaning this frequent, heavy rainfall can quickly turn into dangerous flash floods. When cars are caught in the middle of these flash floods, there are more possibilities for accidents. The better your coverage, the better protected your assets are.
Mercury Insurance has more than 1,400 agents in Florida, from the panhandle to the Keys, providing great savings and excellent service. Just enter your zip code and see how much you can save on auto insurance from a local agent. Also, be sure to check out our other insurance products and services below.
Florida Auto Insurance Discounts & Benefits
Mercury already offers some of the lowest insurance rates available. Learn how you can save even more with the many discounts available, too!
About Florida
In 1845, Florida became the 27th state in the Union. Nicknamed "the Sunshine State," Florida is known for its humid subtropical climate and gorgeous beaches. The state is also home to Walt Disney World® Resort in Orlando, as well as other theme parks in the city including Universal Orlando Resort and LEGOLAND® Florida Resort. If you're a golf fanatic, Florida offers the most golf courses of any state in the country. You can also explore the vibrant nightlife of Miami or visit the Kennedy Space Center at Cape Canaveral. Whatever your interests are, Florida provides something for everyone to enjoy.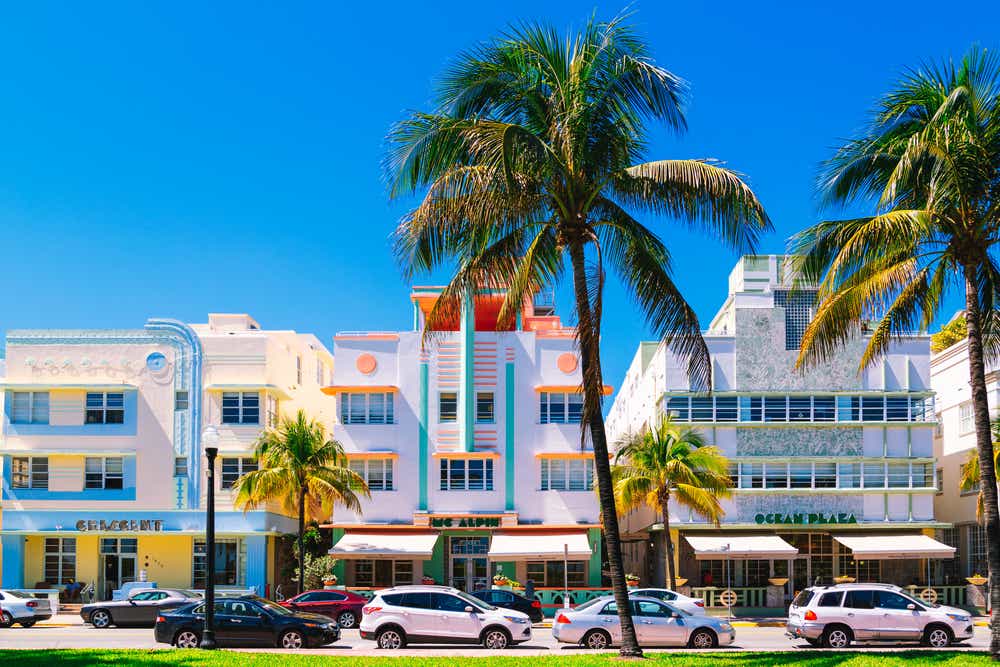 About Us
Mercury Insurance was founded by George Joseph in 1962 on the principle that high-quality insurance products and best-in-class customer service should be affordable to consumers. Mercury first started selling comprehensive coverage options for auto, but eventually expanded insurance offerings for home, condo, renters, business, and mechanical protection. Today, Mercury Insurance boasts over $6.7 billion in total assets, more than 4,400 employees, and over 9,400 independent agents nationwide.
Mercury Insurance's corporate headquarters is located in Los Angeles. Out of the 11 states Mercury provides service, California is the company's largest market. Mercury is the state's leading independent agency writer of automobile insurance and California's third largest private passenger auto insurer.
For a fast, free quote, call (800) 956-3728.
Car Insurance Coverage in Florida
Is Car Insurance Mandatory in Florida?
Florida law requires all drivers to have car insurance. Every driver must purchase an insurance policy with bodily injury, property damage, and personal injury protection (PIP) coverage.
Why Are Insurance Rates in Florida So High?
Florida's care insurance rates are high due to several reasons: the state's no-fault auto insurance laws, the susceptibility to hurricanes and flash floods, the average driver profile, and the high percentage of uninsured drivers — 20.4% of all Florida drivers.
What Coverages Are Required in the State of Florida?
The state sets minimum coverage requirements to legally drive in Florida. Here are the car insurance requirements.
$10,000 bodily injury per person per accident
$20,000 bodily injury for all persons per accident
$10,000 property damage liability
$10,000 personal injury protection
What is the Average Monthly Payment for Car Insurance in Florida?
According to Bankrate, the average cost of car insurance in Florida is about $230 per month for full coverage and $83 per month for minimum coverage.
Is Comprehensive and Collision Insurance Required in Florida?
Florida doesn't require comprehensive or collision insurance. However, if you plan to finance or lease a car, your lender will likely require you to get comprehensive and collision insurance.
What Are the Penalties for Driving Without Auto Insurance in Florida?
Drivers are required by law to carry proof of insurance in the car and present it upon request to law enforcement. Failure to provide proof can result in fines up to $500 and a license suspension up to three years. If you're involved in an accident without insurance and found to be at fault, you can be held liable for all costs associated with the other driver's bodily and property injuries. Additionally, your driving privileges can be suspended until those damages are paid.