Renters Insurance in Arizona
Arizona is one of the most beautiful places to live in the country. Whether it's the picturesque sunrise coming over the Sonora Desert or the majestic beauty of the Grand Canyon, this state offers plenty of gorgeous scenery. However, just because a place is beautiful doesn't mean you're protected from life's unexpected events, such as natural disasters, burglaries, and residential fires.
Mercury Insurance is one of the best renters insurance providers in Arizona. We offer affordable coverage without compromising quality, so you know your personal belongings are protected and your liability claims are handled properly. Mercury also provides local independent agents in every major area of Arizona, allowing you to get a renters insurance policy tailored to your needs.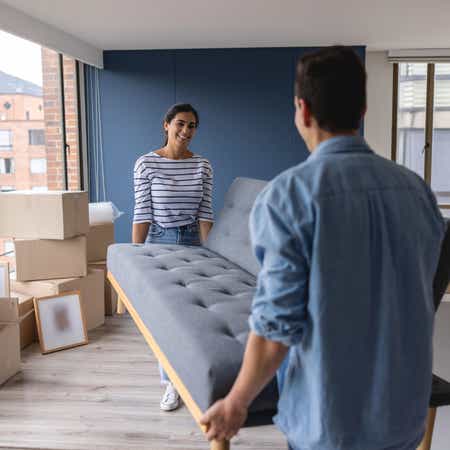 Get a Renters Policy That's Right for You
As a renter, you may not own the property you live in, but you still have valuable possessions that need to be protected. Mercury makes it easy to get best-in-class coverage at an affordable rate. Our local independent agents can help customize a renters insurance policy that suits your needs and budget, giving you peace of mind whenever the unexpected comes knocking at your door.
Take a look at coverage options we offer and build a policy that's right for you.
Personal Property:

This coverage helps pay for the replacement or repair of personal belongings that are lost or damaged due to covered losses, such as theft, fire, or water damage.

Additional Personal Property:

If you have fine art, jewelry, antiques, or other valuables, this coverage provides extra coverage for those items.

Personal Liability Protection:

This coverage helps pay your expenses if you're found legally responsible for another party's injuries or property damage.

Guest Medical Protection:

This coverage can help pay medical expenses for a guest who accidently suffered an injury on or around your rented property.

Workers' Comp Coverage:

Helps cover medical expenses for personal part-time employees — e.g., nannies or maids, who are injured while working.
Save More on Renters Insurance with Discounts for Arizona Residents
We know every dollar counts when it comes to renters insurance. That's why Mercury provides a variety of discounts to help you save even more on your policy. Take a look at some of the discounts we offer:
Multi-Policy (Auto + Renters)
Gated community
Selecting a higher deductible
Smoke alarms
Security monitoring
Loss free discount
Frequently Asked Questions About Arizona Renters Insurance
Do you need renters insurance in Arizona?
Renters insurance is not mandatory by law in Arizona, but your landlord can require you to purchase renters insurance as part of their leasing agreement.
What repairs are landlords responsible for in Arizona?
According to the Arizona Judicial Branch, the landlord must maintain fit premises and
Make all repairs to keep the property fit and habitable
Keep the common areas clean and safe
Maintain all services and appliances in good and safe working order
Provide and maintain trash receptacles
Must supply a properly working water heater and cooling/heating system
What services does Mercury provide?
What is the average cost of renters insurance in AZ?
According to Value Penguin, the average cost of renters insurance in Arizona is $18 per month, or $211 per year.
What does AZ renters insurance cover?
Renters insurance in Arizona protects your belongings from covered losses, such as fire, theft, vandalism, water damage, lightning, and explosions. It can also provide liability protection if you're held responsible for another person's bodily injury or property damage.
What is considered normal wear and tear on Arizona rental properties?
Normal wear and tear usually means any deterioration in the property caused by regular use. Examples may include:
Fading, cracked, or peeling paint
Floors that need a coat of varnish
Worn or scratched enamel in old bathtubs, toilets, or sinks
Faded or worn carpet
Small chips in plaster