Road trips are awesome! Whether it's cross country trips or weekend getaways, packing up the car and hitting the open road can lead to amazing adventures. But, before we pull out of our driveways, many of us start by doing a Google search of "things to see" or "interesting places to go." So, we took that voyage ourselves and carefully put together 13 really cool road trip destinations.
Remember, if you plan on taking a road trip like millions of Americans will this year, make sure your vehicle is road-ready, you've checked the route conditions, and review your insurance to make sure you have the right coverage in case things don't go as planned.
Arizona
The Grand Canyon State has pretty much everything for the adventure seeker, from stone forests to spiritual energy vortexes. It even boasts its own man-made monolith – Hoover Dam – that you can paddle up to in a kayak. If you're a Wild West enthusiast, go to Jerome, a ghost town turned into a tourist attraction that's a day's drive from Phoenix and Flagstaff. The mining town even has its own haunted burger joint. Featuring buildings with only standing facades, you get a glimpse into the copper, silver and gold boom of earlier times.
California
Stars on the ground and trees that touch the sky can only be one place: California. Take a drive along Highway 1 as it hugs the Pacific Ocean or head inland to America's most celebrity-strutted streets in Beverly Hills. California even boasts the most "crooked street in the world" with eight hairpin turns down a steep hill in the middle of San Francisco. Making our list are the seldom visited Bristlecone pines growing in the White Mountains. Here you can search for the Methuselah tree, the world's oldest living tree. The U.S. Forest Service keeps its exact location a secret to protect it, but you can get to its grove and begin your search for an organism that first sprouted when Stonehenge was being built more than 4,900 years ago. The best time to go is late spring to early fall, as driving in winter weather can make it difficult to get to them.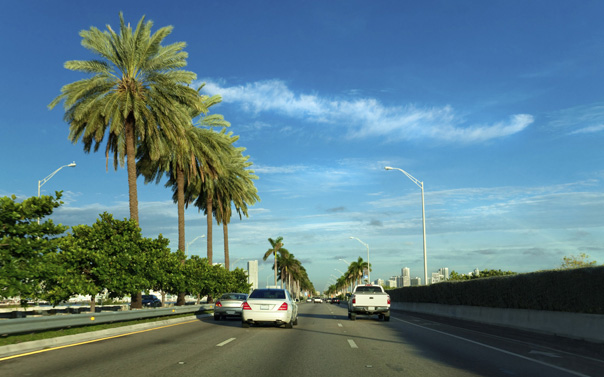 Florida
Florida is America's unofficial spring break headquarters. It attracts a multitude of travelers, whether for its various theme parks or miles of coastline. But we look beyond the beauty of South Beach and have set our sights on the state's rich motorsports scene. Florida is a racecar lover's playground with the Firestone Grand Prix of St. Petersburg (January), Rolex 24 at Daytona (January), Daytona 500 (February), Mobil 1 12 Hours of Sebring (March), and Red Bull Global Rallycross in Daytona (August). Yes, you can literally spend an entire day at a single race. If you get up the courage to test your mettle on the track, go between April and October for three laps with an average speed of 160 mph. Not up to the real deal? Try out Daytona Dream Laps, which is a track simulator. Just remember, do your speeding on the track (or leave it to the pros), not the street.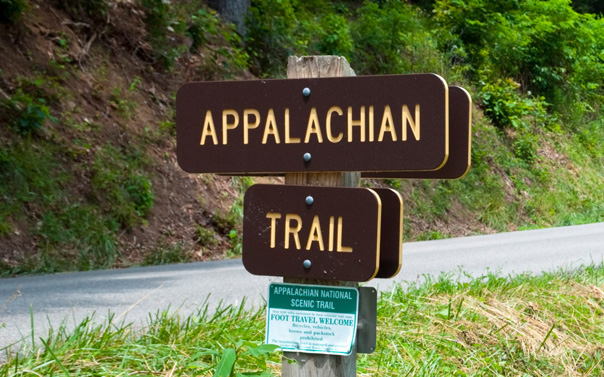 Georgia
With one of the holiest (pun intended) corners in the world, Georgia definitely has golf mastered. The main event, The Masters, takes place every April in Augusta and kicks-off the major season. In addition to golf, the last colonial state is famous for its peach trees and cobbler (yum), along with civil war monuments, and is the starting line (in this case if you begin your voyage from the South) of the Appalachian Trail at Springer Mountain, which is just a two hour drive from Atlanta. Our off the path location for Georgia is Tybee Island. Located outside of Savannah, it resembles Alabama more than Georgia. Nearby and on Tybee Island are a couple of Forts used to protect Savannah during the Civil War, Spanish-American War, and World Wars I & II. The island also has the third oldest working lighthouse in the U.S.
Illinois
Our next state has a place that takes you nearly halfway around the world via a replica Pyramid of Giza house. The Gold Pyramid house is a 45 minute drive north of Chicago and features a 50-foot statue of Ramses II. The state also hosts seasonal shifts that create ice waterfalls in winter and waterfalls in the spring thaw. Our must-visit location is the starting line of Route 66. Originally located at the corners of Jackson Blvd. and Michigan Ave., it has now moved to Jackson Blvd. and Lake Shore Drive, because of the Windy City's changing landscape. Today, you can find original pavement of Historic Route 66 in Auburn, Illinois. The red bricks are some of the last authentic pieces of the road. The iconic "Mother Road" has made its way into American pop culture via the silver screen, video games, a clothing line and in songs. The road passes through eight different states, which would also make a great road trip!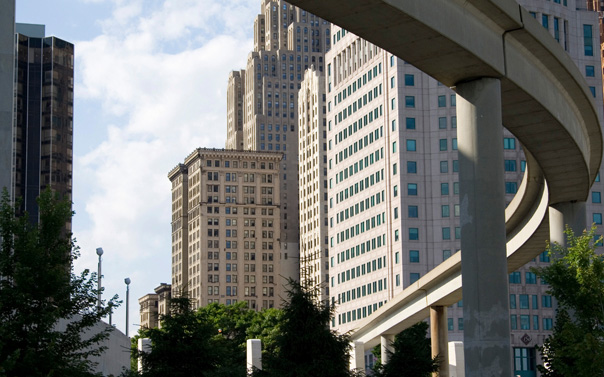 Michigan
Detroit … the Motor City. Home of the three major domestic car companies. From the hard steel of Detroit to the lush green "UP" (Upper Peninsula), Michigan has a lot of incredible road trip destinations. You can start with a top ten drive-in movie theatre – Capri. Michiganders love their automobiles so much that they host a number of top-notch car museums, and one of them is in the middle of a rebuilt town – Greenfield Village. The town is a time machine to America's great past, including Thomas Edison's Menlo Park laboratory, Noah Webster's home, where he wrote the first American dictionary, and Abraham Lincoln's law office. Our off-the-beaten-path destination for Michigan is the Silver Lake Sand Dunes. Yes, sand dunes in the Midwest, and they're only a few hours north from Chicago and Detroit.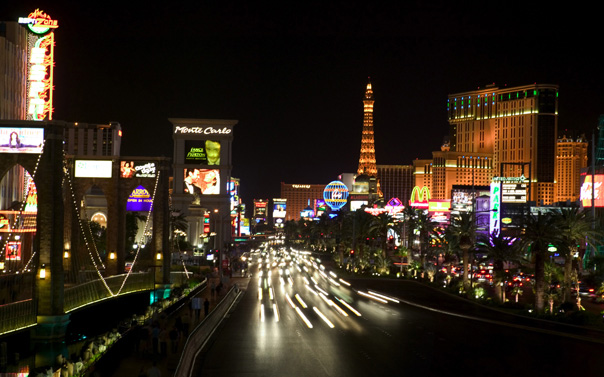 Nevada
New York, Paris, Monte Carlo, or a shark reef in the desert, Nevada has something for almost everyone. From a pyramid to pirates, the hotels on the Las Vegas Strip can take you around the world and back. Nevada is also home to one of the most top secret places in the world – Area 51. We'd write more about it, but can't because it's top secret. One place that isn't a secret and is a must-see attraction is the Mob Museum, which takes you through the history of organized crime's impact on Las Vegas. Now, we know a little about organized crime as our Special Investigations Unit has participated in thousands of insurance fraud cases, saving customers millions of dollars.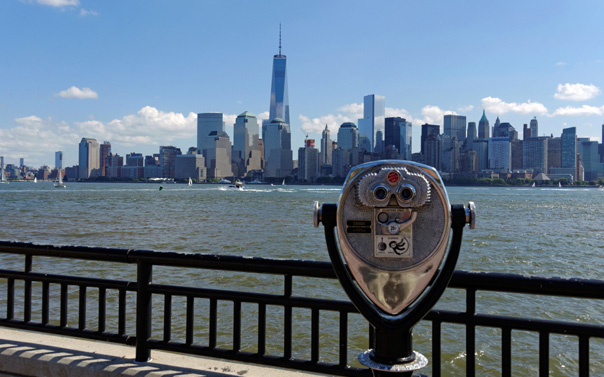 New Jersey
New Jersey, perhaps best known to today's pop culture enthusiast for its reality shows, is also home to many unique historic sites. In fact, New Jersey has the closest land-locked view of Lady Liberty – Liberty State Park. You can also see authentic Civil War battle gear, an Underground Railroad home, and stand in Thomas Edison's workspace. Our Garden State's destination to visit is Washington Crossing State Park at Johnsons Ferry. If you're the outdoors adventure type, the Delaware River has rapids as well as scenic waterfalls.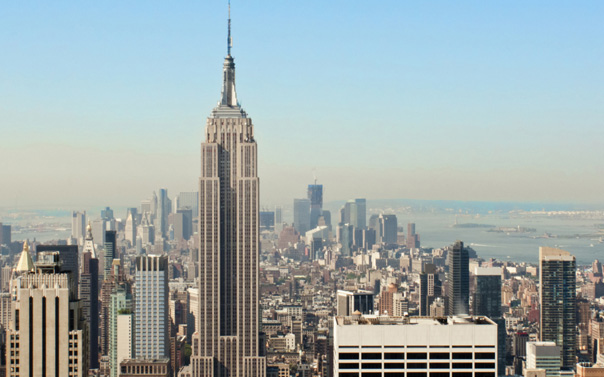 New York
The Empire State is full of man-made wonders – the Empire State Building, the Guggenheim Museum, and Yankee Stadium. There's also no shortage of natural wonders, beginning with the world's most famous water feature – Niagara Falls. NYC is home to world-class theater and is billed as the city that never sleeps … truly a tourist paradise that will keep you entertained day and night. Covering close to a third of the state's land is Adirondack National Park. This enormous area is packed full of leafy trees that explode into a multitude of colors every fall. With all of its manmade and natural wonders, New York has also seen its share of natural disasters, with the most recent being Superstorm Sandy. No matter where you travel to in the U.S., you should be aware of and prepared for a natural disaster.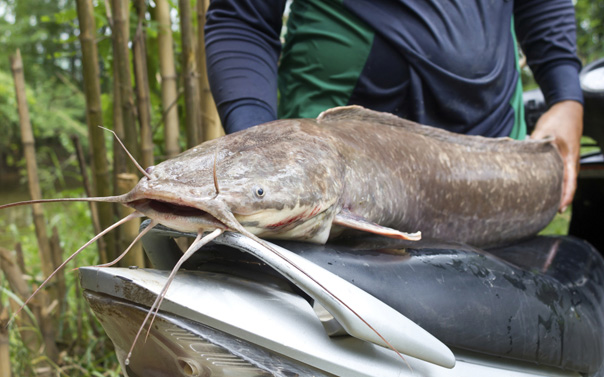 Oklahoma
Hit the road and make your way to Pauls Valley for the Okie Noodling Tournament. You can leave your rod and reel at home, though, because to win you simply need to catch the biggest catfish … with your bare hands! Next, you may want to try your hand at digging for buried treasure at the Salt Plains National Wildlife Refuge. You may not strike gold, but crystal is quite the conciliation prize. The Great Salt Plains provide the only natural reserve of selenite crystals in the world, so grab a shovel and start digging.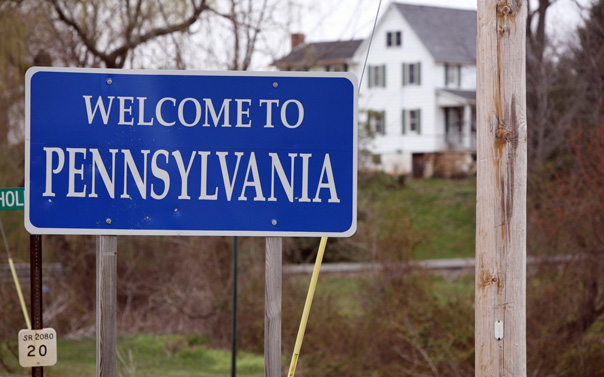 Pennsylvania
Chocolate parks, a big freedom bell and a battlefield are just a few of the sites to see in the Keystone State. If you're looking for a great vantage point to gaze at a starry night in the lower 48, then go to Pennsylvania's Cherry Springs State Park, our must-go to destination in Pennsylvania. You wouldn't expect a spectacular view of the Milky Way in one of the most densely populated states in America, but that's what makes it special.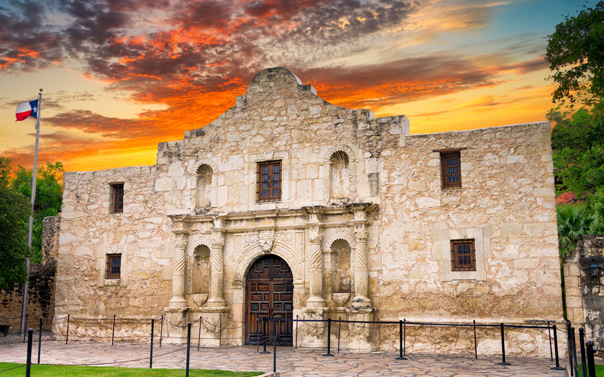 Texas
The largest state in the lower 48, Texas gives road trippers a lot of options. The San Antonio River Walk, Johnson Space Center, The Alamo and Hamilton Pool Preserve are just a few places tourists flock to each year. If you're looking for untamed Texas, then go to Big Bend National Park. Located in far west Texas, Big Bend's rivers carve temple-like canyons in ancient limestone. Our unique place to go in Texas is a spot on Route 66 called Cadillac Ranch. Originally created as a tribute to the evolution of the Cadillac tail fin, this roadside attraction features 10 classic Caddies planted nose-down in the ground. Many of them are missing most of their parts, but they've become an amazing canvas for graffiti artists and visitors are free to add their own creative vision. But bring a camera to take a picture of your creation, because your artwork will only last until the next artist paints over it.
Virginia
Historic monuments are sprinkled throughout Virginia, including the Jamestown Settlement and George Washington's Mount Vernon. Virginia is also home to the FBI Academy in Quantico, where new agents are taught everything from survival skills to driving skills. (Did you know that Mercury has a Special Investigations Unit that works with the FBI to uncover insurance fraud, the second most common white collar crime behind tax invasion?) If you're looking for a scenic drive, look no further than the Blue Ridge Parkway. It meanders through the Appalachian Highlands and is widely known as one of America's most beautiful highways. Since we're fans of cars and drivers, our go-to spot is another roadway called Skyline Drive. You can travel more than 100 miles in your vehicle through Virginia's wild Shenandoah National Park and see color bursts of flowers and trees during spring. But, watch out for our four-legged friends crossing the road, as deer-car collisions are a common occurrence and cause more than $1 billion in damages across the country each year.