Why choose Mercury for your
Auto Insurance

?

Enter your zip code below to start your quote

Welcome back!
You can pick up from where you left by retrieving your quote below.
Search by Quote ID →
Search by Date of Birth
Affordable rates, first-class coverage, and great service
Choosing the right auto insurance provider can be tricky if you don't know what to look for in a company. A lot of providers will try to win you over with catchy jingles and entertaining commercials, but picking the best car insurance company comes down to three factors:
Affordable rates

First-class coverage

Great service
Mercury Insurance checks all these boxes and then some, which is why we're the best choice for all your auto insurance needs.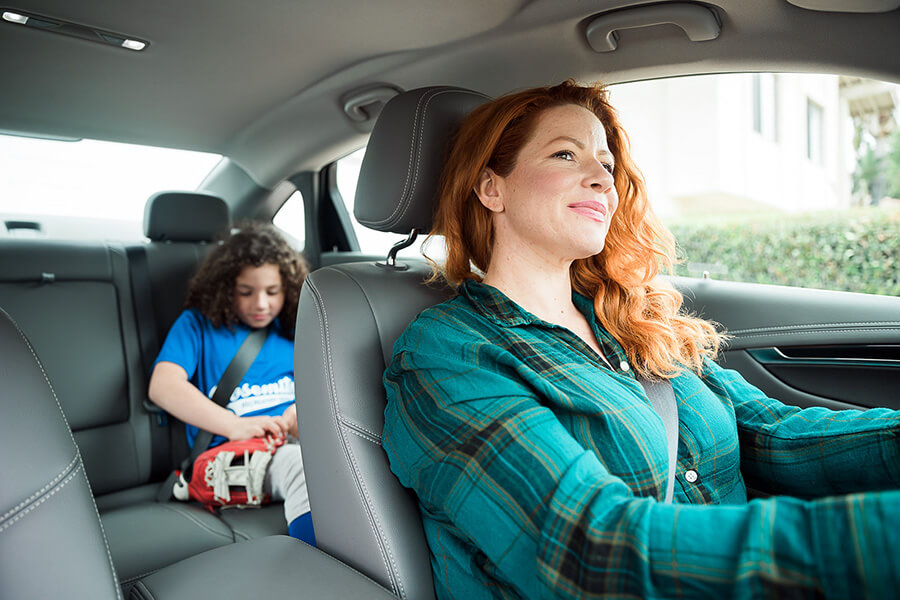 We Offer You Easy, Hassle-Free Auto Repairs That Are Guaranteed
Worried about damage to your vehicle? We make it easy to get your car fixed because we've taken the guesswork out of finding a quality repair facility. As our customer, you'll have the option to arrange for auto repairs at a trusted Mercury authorized repair facility. Plus, any repairs made at these approved auto shops are guaranteed for as long as you own your vehicle.
Learn more about how we make repairs hassle-free
We Are Committed To Keeping Your Car Insurance Costs Low
Mercury has been helping families like yours save money on car insurance since 1962. Recent surveys show that our customers often save hundreds or even thousands of dollars each year when switching their car insurance to Mercury.2
We work to keep costs low through our insurance fraud investigations arm, the Special Investigations Unit (SIU). Insurance companies pay an estimated $100+ billion a year on fraudulent claims, which hurts the industry and affects you by driving up your premium costs. Our SIU works with local and federal law enforcement to take down hundreds of fraud rings and scammers each year, saving you from paying additional premiums due to phony claim payouts.
We're committed to maintaining low rates for you and all of our policyholders, whether tackling fraud or various other vulnerabilities.
We Bundle Policies To Help You Save Money
It can be a hassle to have an auto insurance policy with one company and a homeowners or renters insurance policy with another. Bundling your policies makes life easier by having everything in one place, plus it will earn you a nice discount. Mercury provides up to a 15 percent discount on your homeowners policy and up to a 14.5 percent discount on your auto policy when they are packaged together.1
We Offer Award-Winning Service
An Insure.com survey of auto insurance customers rated Mercury Insurance as one of the top five U.S. auto insurers in 2019.3 Also we consistently earn "A" ratings from A.M. Best, one of the insurance industry's most trusted rating agencies that reports on insurers' financial stability. When choosing Mercury, you can trust in our service and financial stability. We have the desire and resources to make sure your claims are paid quickly and efficiently.
Our Dedicated Local Agents Are Here To Protect You
A local Mercury Insurance agent - one of many in our extensive network - will work with you to tailor a protection plan for your vehicles. Your agent can find you the best available rate for auto insurance, plus search for discounts and bundles that could enhance your savings. Our expert advice and personalized service are standard with every policy.
1Discounts may vary and may not be available in all states.
2Individual savings may vary.
3Insure.com annually surveys more than 3,000 U.S. insurance customers on the criteria of "customer service," "claims handling," "pricing," "plans to renew current policy," for "usefulness and ease-of-use of its website and mobile apps," and "would recommend the insurer." Mercury was rated a top auto insurer from 2017-2020.
A Company You Can Trust
We're proud of our company culture, and it shows. Forbes has recognized us as one of America's best mid-size employers, and that honor reflects positively on our interactions with you. Insure.com also surveyed thousands of insurance consumers across America, and Mercury Insurance stood out as a top insurance pick.
There are many more reasons why you should choose Mercury to protect your family and property. Speak with a local Mercury agent to learn more. You can also get a free online quote now to see how much you can save on auto insurance when you choosing Mercury.