Nearly 50 Mercury Insurance employees, friends and family members volunteered their time and energy on Sat., Sept. 30 to help Homes 4 Families, formerly known as Habitat for Humanity San Fernando/Santa Clarita Valleys, complete a neighborhood for veterans in Santa Clarita. This is the sixth build in the 78-home all-veteran community in which Mercury participated during 2017. More than 100 volunteers from Mercury contributed to projects for the Veteran Enriched Neighborhood (link opens in new tab)® over the course of the past year, including aiding with fencing, painting, landscaping, pipe installation and carpentry.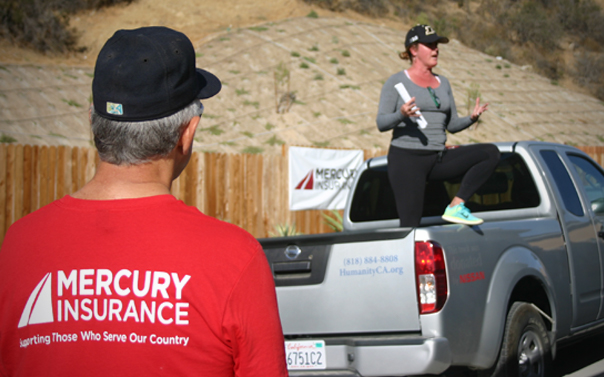 "The best part of our three-year partnership with Habitat for Humanity is it gave us the opportunity to have employees build homes and hear first-hand from veterans about their experiences – it just drives the message home. The impact they have on us is greater than the impact we have on them," said Liz Romero, Mercury's senior employee relations specialist. "Volunteering for the Santa Clarita neighborhood has taught me how beautiful people are when they work together for a common good. We can accomplish so much together."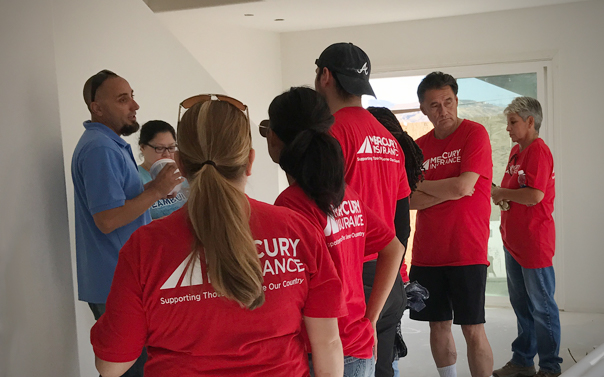 Mercury Insurance employees have volunteered for numerous projects for Habitat for Humanity during the past three years. Their hard work contributed to:
Eight homes in La Habra, California;
Four homes in Inglewood, California;
The set-up of a ReStore – a nonprofit home improvement store and donation center – in Austin, Texas; and
The rebuilding of a veteran's flood-damaged home in Oklahoma.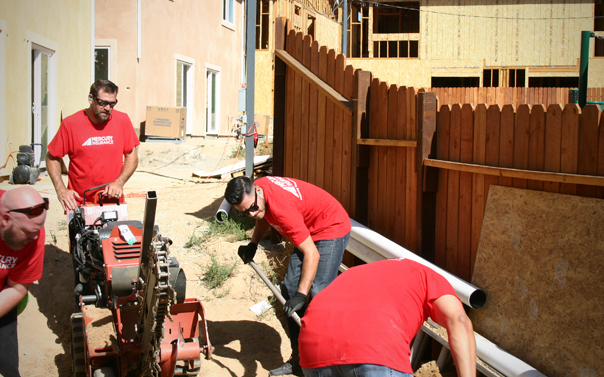 Congratulations to all of the new homeowners who have been able to secure affordable housing through programs like Habitat for Humanity and Homes 4 Families. Mercury employees were honored to lend their hands, hearts and muscles for this great cause.