By the Mercury Team
Mercury Insurance has continued to make a difference for its customers every day for 60 years, helping them protect their families and belongings, and put their lives back together after unexpected events.
"Mercury Insurance helps customers navigate the unexpected," said Mercury Insurance Vice President of Underwriting Kelly Butler. "Recovering from loss is more than just putting the pieces back together, it's the ability to get back on one's feet. Our agents and team members are recognized for what they do for our customers every day, and they are appreciated."
Oftentimes, policyholders reach out when a Mercury team member goes above and beyond. Katie Peterson, formerly a Mercury Insurance General Adjuster, has made a lasting impression with several families throughout her career. Two share their stories about how she stepped in after the devastation caused by the 2018 Carr Fire, the 7th largest fire in California history.
The Carr Fire, resulted in 38,000 evacuations, 536 structures destroyed, 117 structures damaged as well as multiple fatalities. On July 26, 2018, a rare powerful inferno, dubbed the "firenado," which had winds in excess of 143 mph equal to an EF-3 tornado made of pure fire destroyed many residences. The Lloyd family from California were one of them in which the fire chased them from their home with nothing but the clothing on their backs, as there was no warning from this fire phenomenon.

Katie Peterson, General Adjuster at Mercury Insurance, helped the Lloyd family work through the claims process after their home was a confirmed total loss. The Lloyd's said, "Katie was able to secure a hotel for us Friday afternoon and she overnighted an advance on our personal property funds that we received Saturday morning just as she had promised. We felt so taken care of in this unfamiliar and horrific situation. She [Katie] is a shining example to all other adjusters on how to handle these tragic events."
The Gilbert family from Shasta, Calif., experienced a similar loss, but luckily, they also had Katie on their side to help guide them throughout the claims process. The Gilbert's said, "This was the single most devastating event in our 70-plus years. Never could we have imagined experiencing such a loss and ending up okay on the other side of it all. I attribute a great deal of that to Katie. She was kind and compassionate and patient with us throughout the two-year process that followed. We cannot imagine working with anyone else throughout this most trying process. We feel eternal gratitude for all she did for us."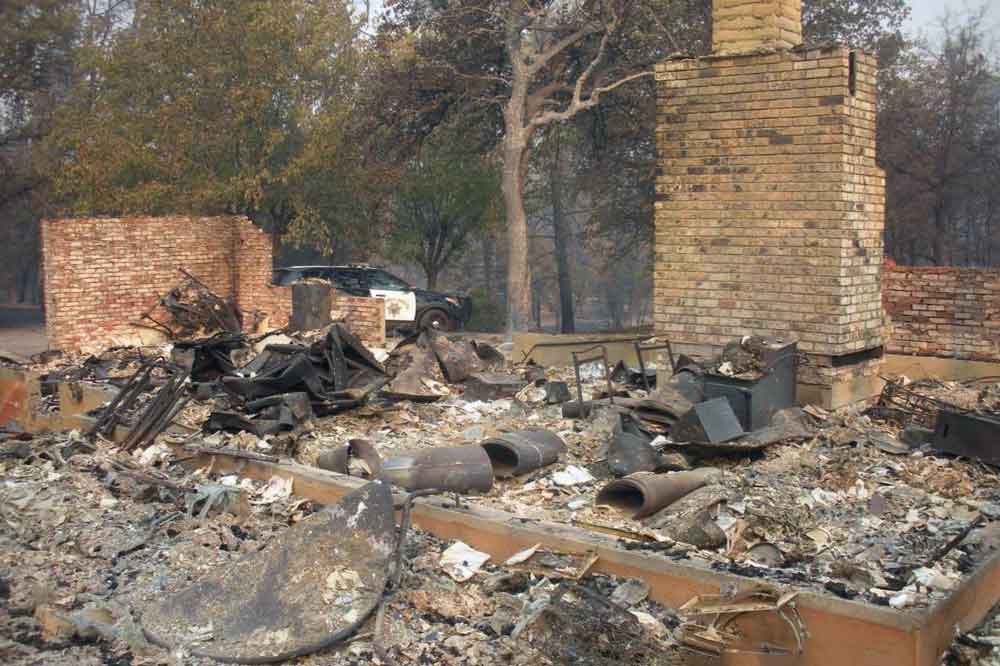 "Every day, I get to help people overcome unexpected events," said Peterson. "Wildfires have become a normal in California, but not a normal for our insured's. I've handled many fires throughout my career and every claim I do with passion, fresh eyes and mind, attentiveness to our insured's needs while maintaining equitable solutions for all.
"A house fire big or small is a devastating loss and as an adjuster you wear multiple hats throughout the claim process, a friend, a shoulder to cry on, contractor, secretary for their mortgage company and a policy guru."
Sometimes losses are unavoidable, but Mercury Insurance is always here to help. Mercury's Claims Hotlineis available 24/7 at (800) 503-3724. Speak withyour local Mercury agent ahead of a potential disaster to discuss what type of coverage is best to protect your home from the unexpected.