By the Mercury Team
Today's vehicle is more thoughtful than ever. It takes its own temperature and can let you know if it's healthy. General Motors vehicles can connect their drivers and passengers to a support system that has aided in more than 5 million emergency situations across the globe. OnStar is a service that has built itself on combining cutting edge technology with a 24/7 human touch.
OnStar has been around for nearly two decades, yet many people still aren't aware of all the service offers. It is a wholly owned subsidiary of General Motors and built its name as an in-vehicle safety and security system. It offers Automatic Crash Response and emergency services to all subscribers in need of assistance. Following a moderate to severe crash, a specially trained advisor will come on the line and can direct first responders to the location of the vehicle, while another advisor offers verbal assistance until help arrives.
In addition to emergency services, OnStar offers a number of features that provide value to drivers on a daily basis. For example, Turn-by-Turn Navigation, which allows subscribers to request directions from an advisor and have those directions downloaded to the vehicle, is used 3.8 million times every month.
A mobile app, called OnStar RemoteLink, gives owners a remote connection to their vehicle. The app provides owners with up-to-date information about their vehicle's health, and lets them send commands to the vehicle, like remote start and door unlock, from any distance.
The latest advancement to the service is OnStar 4G LTE, available in most 2015 model year and newer Chevrolet, Cadillac, Buick and GMC vehicles in the U.S and Canada. OnStar 4G LTE provides an in-vehicle Wi-Fi hotspot that allows passengers to connect up to seven mobile devices (tablets, laptops, etc.) to high-speed wireless Internet.
So how can OnStar help lower your car insurance? OnStar has partnered with select auto insurance companies, like Mercury Insurance, to provide exclusive discounts for subscribers. The Active OnStar Subscriber Discount saves drivers money just for being an OnStar subscriber. Some drivers may also qualify for the Low Mileage Discount, depending on how much they drive. Others may qualify for an anti-theft discount because of OnStar's Stolen Vehicle Assistance services.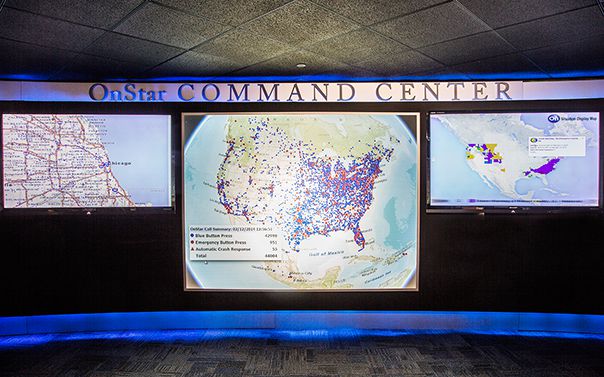 Coming this summer, OnStar will begin offering a smart driver assessment, which is an optional service that provides drivers with feedback and insight on their driving habits. After drivers get their personal driving assessment, they will have the option to send their report to an auto insurance company for a potential discount.
For more information on these services visit: www.onstar.com.
By Terry Inch, Executive Director, Global Operations and Contact Centers, GM's Global Connected Customer Experience