By the Mercury Team
Custom additions and home rebuilds are nothing new, but there are some homes that challenge architectural design, and sometimes gravity, to become some of the most eccentric homes ever built.
"Homeowners have always looked for creative ways to put their personal stamp on their place of residence," said Mercury Insurance Product Manager, Adam Bakonis. "And while a unique home may complement you and your lifestyle, it's important to not sacrifice the function of a safe living space."
Here are a few of the most eccentric homes found in America: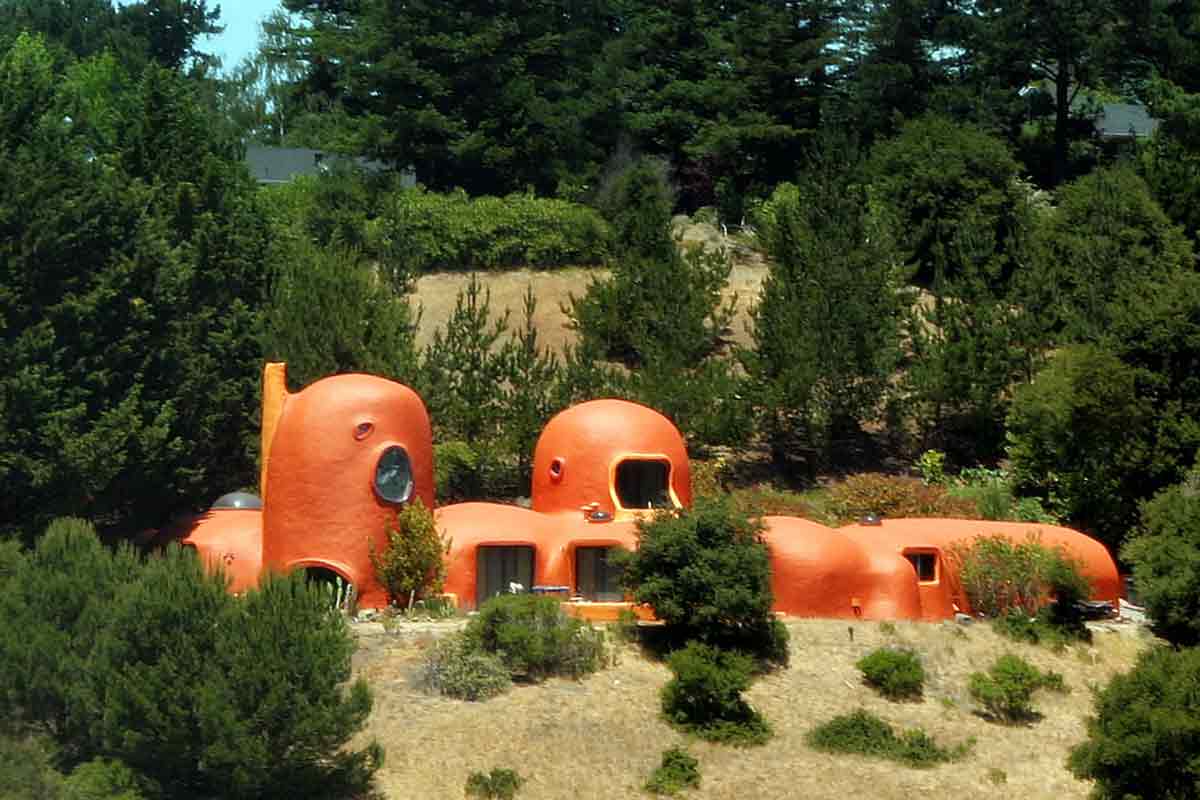 The Flintstone House, Hillsborough, California
Resembling the Bedrock home of Fred and Wilma Flintstone, The Flintstones House, as it's now known, was actually domed property constructed by architect William Nicholson. When Hillsborough resident Florence Fang purchased the property in 2017, she thought the shape of the residence reminded her of the iconic cartoon. From there she transformed the property into a living, breathing Bedrock home, complete with the Flintstones' color scheme, larger than life dinosaur statues, and other unique items. While the home is a private residence, Fang has opened her home to journalists and film crews.
Luna Parc, Sandyston Township, New Jersey
Luna Parc is the home of artist Ricky Boscarino, who designed the entire property himself. Located over six acres in Sandyston Township, New Jersey, the residence started as a 600 square foot cabin and is now nearly 10 times its original size and built out of metal, clay, glass, wood, and cement. Decorated with giant mosaics and colorful pieces, the home is a living quarters and museum. Now open to the public, the home is also part of the Luna Parc Atelier Foundation, a non-profit for art apprentices.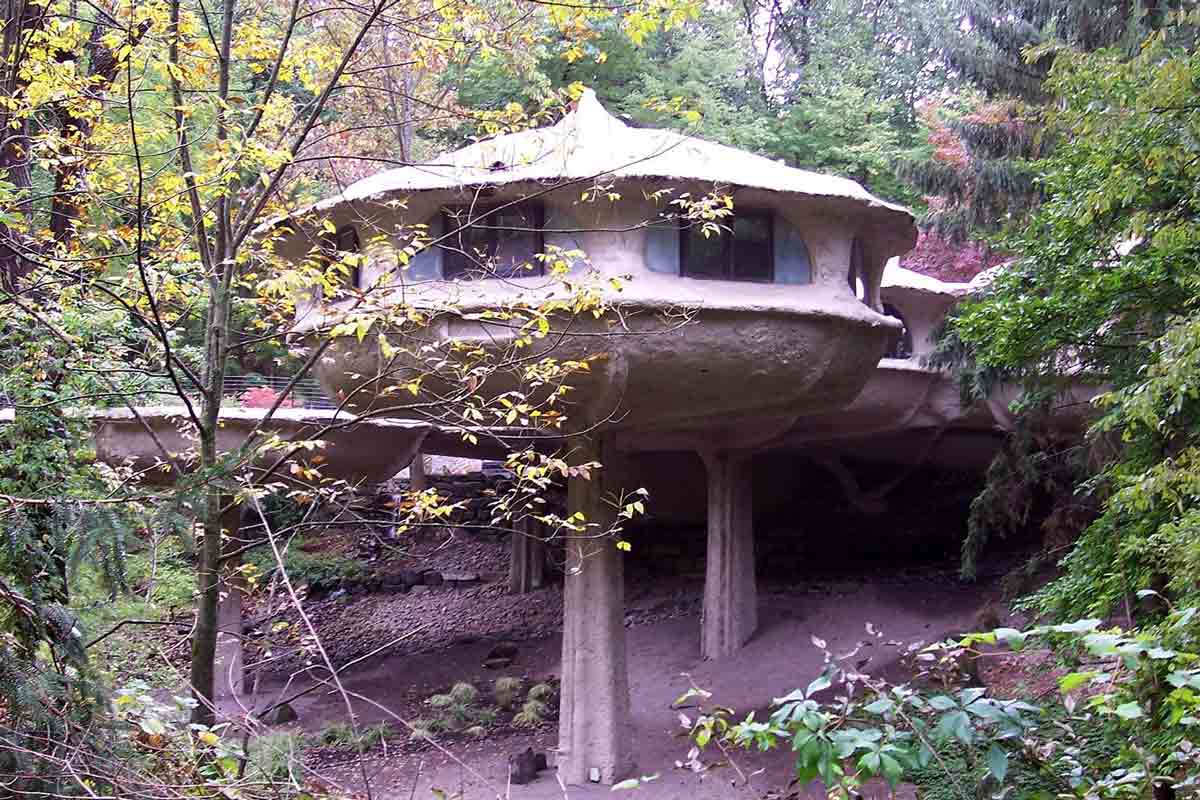 The Mushroom House, Pittsford, New York
Designed in 1969 by architect James Johnson, the Mushroom House consists of four 80-ton concrete pods that rest on concrete and steel stems above a ravine. Patterned after a stem of Queen Anne's Lace, the home's design was a collaboration between Johnson and the homeowner, ceramic artist Marguerite Antell. The home is filled with thousands of colorful, handmade tiles and features and today is primarily used as a rental.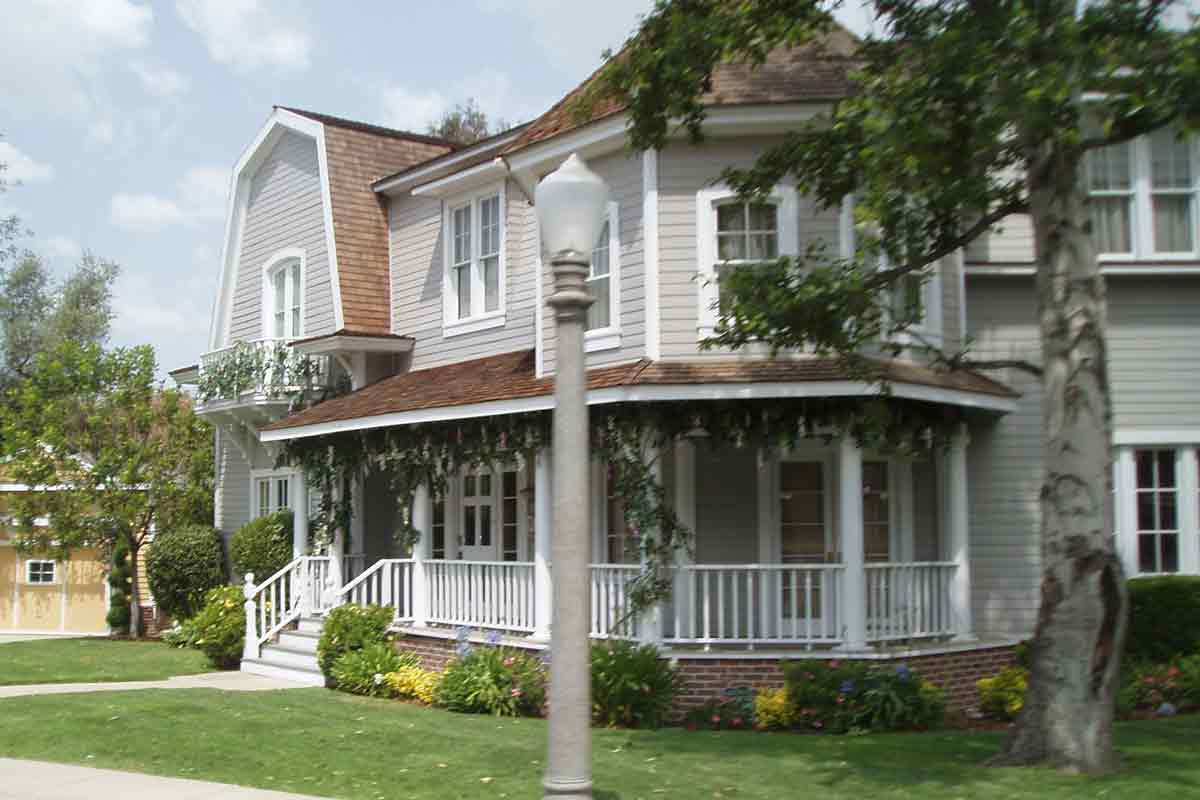 The Munster Mansion, Waxahachie, Texas
The Munster Mansion is exactly what it sounds like it is, an exact replica of Herman and Lily Munster's Mansion from the 1960's television show. The entire home was recreated to precise detail by Sandra and Charles McKee from watching hours of the show's footage. The couple hosts mansion tours and a murder mystery experiences and events.
Bakonis notes that if you are interested in a purchasing a unique home, there are a few insurance things to keep in mind:
If you plan to build or purchase a home that will not be your primary residence you will need to insure the property as a second home. Insurance companies will require you to insure your primary residence with them in order to insure a second home. An exception to this is if your secondary property is in a state different from your primary residence.
You must notify your insurance company if you plan to use your unique home as a space that generates a profit, such as a rental. If not, you may end up voiding your policy. Standard home insurance does not cover short-term rentals and some may not allow you to list your home on sites like Airbnb or Vrbo.
Insurance companies will look at structures and features of a home before insuring them. The more unique the property's construction is, the more you'll have to make sure that the features of the home are insurable. You may have to shop around for a policy that will cover all aspects of your home.
No matter what type of home you own, it will need to be insured. Speak to your insurance agent to learn more about your homeowners' insurance policy and make sure you have the right protection for you and your family.