Recognized as the premiere Indie music festival anywhere, Coachella is a must-see event. Each year, music fans, celebrities and bands travel from all over the globe to take part in this world-renowned festival. Coachella today is recognized as the music festival by which others are measured.
The inaugural Coachella festival drew its origins several years earlier from a concert thrown by Pearl Jam in 1993. Approximately 25,000 people attended the festival, which took place only three months after Woodstock '99 on October 9th and 10th at Indio's Empire Polo Club. Supporting headlining acts included Beck, Tool, Morrissey and Rage Against the Machine.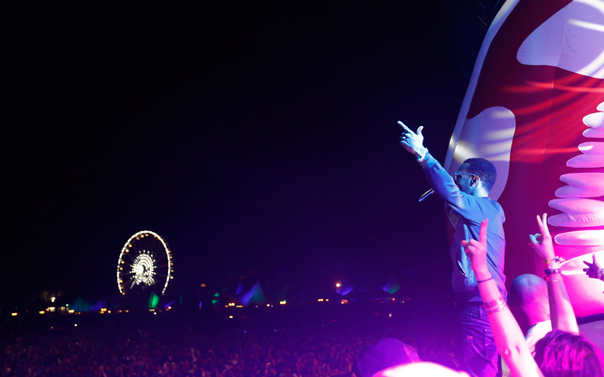 In 2001, the festival was moved to April to avoid the intense heat. A few notable acts were Paul Oakenfold, Fatboy Slim, The Chemical Brothers and Squarepusher.
Big names and epic band reunions, including Siouxsie and the Banshees, Pixies and Outcast, helped Coachella grow from a California festival into a worldwide destination that's been selling out nearly every year since 2004.
Over the years, Coachella has hosted the most talented musicians in the world and has become a must-attend event for music fans of every kind. A few notable artists to perform in the desert include Jay Z, Daft Punk, Paul McCartney, Beyoncé, Madonna, Kanye West, Arcade Fire, Red Hot Chili Peppers, Dr. Dre, Snoop Dogg, Prince and even a hologram Tupac in 2012.
The most popular way to experience Coachella is to camp on the Polo Grounds. All onsite camping areas are located on beautiful grass fields adjacent to the festival performance area. Camping opens on Thursday each weekend and closes on Monday. Camping options include car, teepees, safari style tents in Lake Eldorado and Shakir style tents in the exclusive Safari campground.
There's also The Resort in the Safari campground that is an unrivaled, all-inclusive oasis within the Coachella festival. Located among the lush palm trees and surrounded by spectacular mountain views, guests experience a quiet refuge inside their own lavish yurt.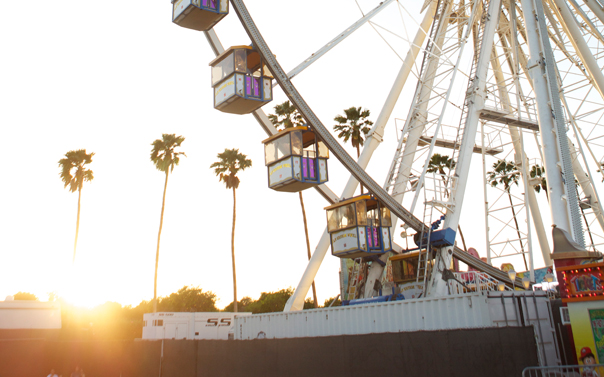 In addition to the many ways to stay at Coachella there are a variety of activities open to anyone with a festival pass. The days and nights are filled with activities including: a Silent Dance Party, Yoga, Pilates, Dodge Ball tournament and the Coachella Art Studio.
This year's festival sold out in less than one hour with music-lovers craving to see headliners Drake, AC/DC and Jack White, and finding hidden treasures among the unique art installations, ginormous Ferris wheel and extensive camping grounds. So be ready for these fast-selling tickets, as 2016 ones go on sale immediately following the end of this year's event.