By the Mercury Team
Some people buy cars because they're fun. Some people buy cars because they're loaded with the latest technology. And some people just buy cars because they're fuel-efficient.
The 2015 BMW i8 meets all three of those requirements, and you can add in supercar performance with space-age looks.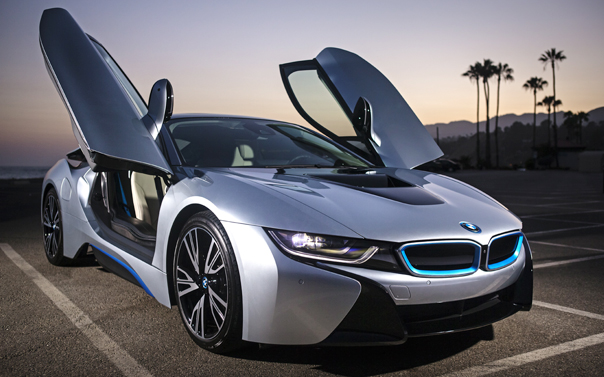 The BMW i8 is an all-new model for the brand and it also represents a new philosophy that emphasizes technology and light weight above all. Its body is made of strong, lightweight carbon fiber instead of steel. Its engine, located behind the second row of seats, is smaller than what you'd find in most economy cars, but thanks to turbocharging and a hybrid electric motor, it makes 357 horsepower, which is enough to rocket it to 60 mph from standstill in 3.8 seconds – the same pace one might find in a Chevrolet Corvette or Porsche 911.
And if that's not enough for you, it also has plenty of room for four passengers, can travel 22 miles exclusively on electric power, and it even achieves 28 mpg when running on gas.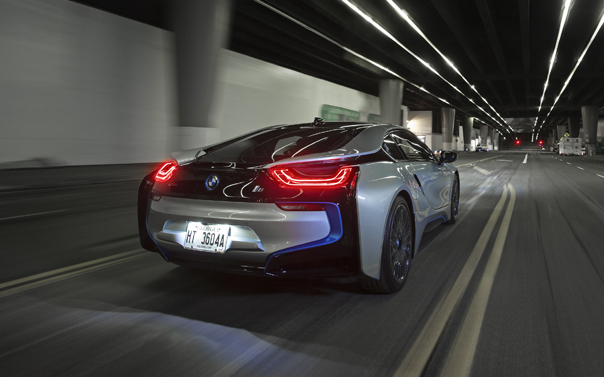 Like the smaller BMW i3 city car, the i8 foregoes BMW's traditional a la carte options packages and replaces them with base "Mega World" trim, elegant "Giga World," top-level "Tera World" or a customizable package for those with even more discerning tastes with the "Pure Impulse World" package.
The BMW i8 starts at $136,625 and is limited to just 500 units per year.
"A sports car like the BMW i8 offers a lot of technology," said Erik Thompson, Mercury Insurance advertising director. "Buyers will likely cross-shop with it everything from Tesla Model S to exotic European sports cars. While pricing may be similar, the cost of ownership including insurance costs could differ dramatically."
Any way you look at it, though, the BMW i8 is a sharp car that's masterfully engineered.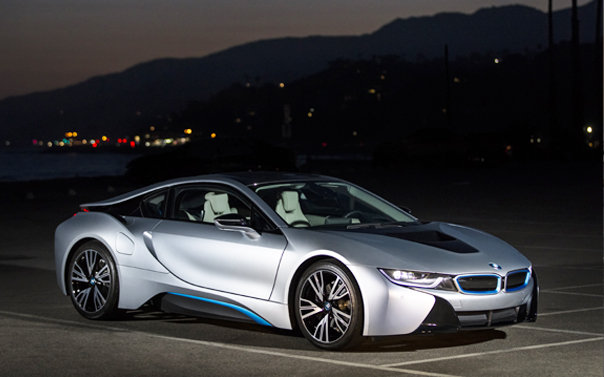 About the author:
Jacob Brown covers the automotive industry and has written for Motor Trend, Automotive.com and Automobile Magazine. When asked about how many cars he's driven, he says that he lost count somewhere in the hundreds.