Electric cars are quickly gaining ground on their gas-powered contemporaries and there's no better proof than the Tesla Model S, which clearly has the chops to compete with similarly priced luxury vehicles.
Launched in 2012, the Tesla Model S has been continuously upgraded with mostly "software updates," making a closer association with a computer than a car. Enhancements include faster battery charging, improved navigation system and a reprogrammed adjustable air suspension – all of which have been done via 3g wireless signals keeping owners in their cars and out of the dealership service line. Tesla has improved its hardware, too, retrofitting a titanium underbody tray for battery protection, improving parking sensors and even adding more cup holders after listening to customer feedback.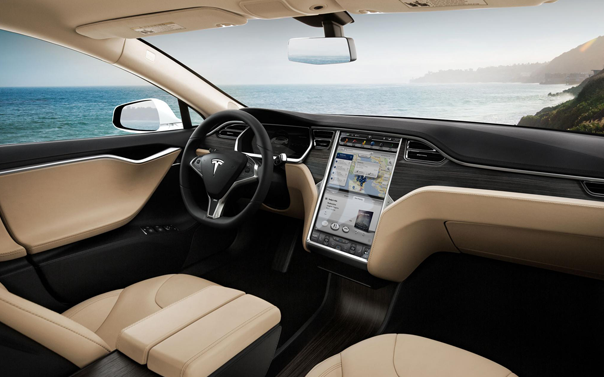 When drivers approach the car with a key in their pocket or purse, the door handles extend from car's body, so all you have to do is pull the handle, step inside and put the car in "Drive." That's all it takes to get going. There's no starter. There's no engine rumble. With up to 416 horsepower at your beckoning call, the car whirs down the road with a sensation of speed and the lack of noise a typical gas combustion engine produces. Even more futuristic than its acceleration is the lack of buttons in its interior; almost all functions are controlled by a 17-inch touchscreen tablet built into the dashboard.
"Teslas are becoming more popular with our customers and we're happy to help them as the car gains in popularity," said Jeff Schroeder, Mercury Insurance senior product manager. "The Model S is one of the best-performing vehicles tested by the National Highway Traffic Safety Administration, making it a solid choice for safety-minded drivers."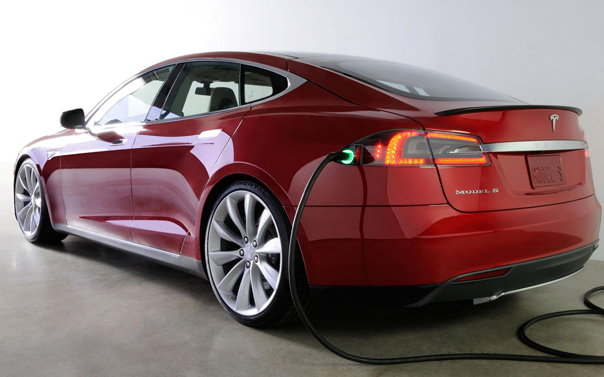 Starting at around $70,000, the Model S comes in 208- and 265-mile versions with various luxury and performance packages available. The car is comparable in size and price to the luxury car establishment, but with a space-age interior and driving experience, it's like nothing else on the road today.
About the author:
Jacob Brown covers the automotive industry and has written for Motor Trend, Automotive.com and Automobile Magazine. When asked about how many cars he's driven, he says that he lost count somewhere in the hundreds.