By the Mercury Team
Americans have long enjoyed a love affair with food and, as a country that is home to people from many different cultures and ethnicities, there's a wealth of cuisines available at your fingertips. Nothing is off limits, from fast food to gourmet, delis to five-star restaurants, locally-sourced beef to vegan – the food options are endless.
Guy Fieri, restauranteur and host of TV's "Diners, Drive-ins and Dives," has shown that one of the best ways to discover delectable eats is to get in your car and drive to a new city. If your next road trip has you traveling near Tucson, Houston, Oklahoma City, Richmond or Jersey City, here are some places you'll definitely want to check out.
Tucson, Arizona
Forget Phoenix, Tucson is the place for foodies – Thrillist lists Tucson as its top Arizona food city. Here, you'll find amazing southwestern cuisine, and we recommend two that are very close to Interstate 10.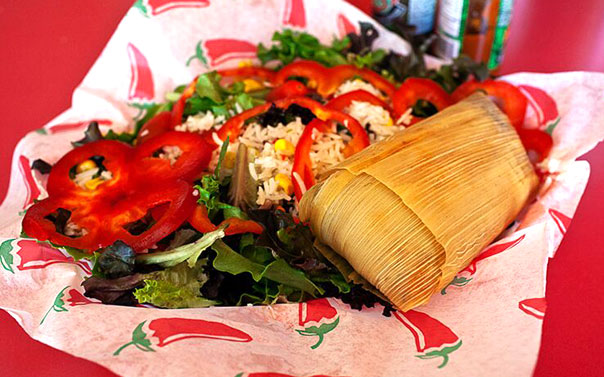 Tucson Tamale (2545 E. Broadway Blvd., Tucson, AZ 85716)
This restaurant's slogan is "unwrap happiness" and their tamales are "hand wrapped with love." Boasting more than 20 flavors, including vegetarian and vegan options, as well as holiday specials ("Red," "White" and "Blue" for 4th of July and Thanksgiving-inspired turkey, cranberry, celery and onion, for example), Tucson Tamale prides itself on using organic and GMO-free (genetically modified organisms) ingredients. Plus, Tucson Tamales will ship anywhere in the country if you can't get there in person.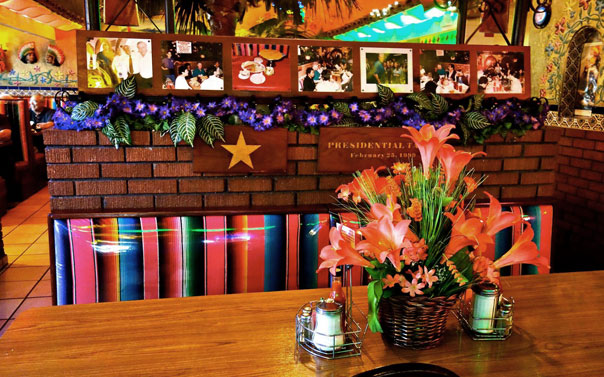 Mi Nidito Restaurant (1813 S. 4th Ave., Tucson, AZ 85713)
This Mexican restaurant claims it serves the "finest Mexican food" in the Old Pueblo. Established in 1952, this family-run restaurant's original owners emigrated from Sonora, Mexico. Many famous guests have visited Mi Nidito, including President Clinton, after whom "The President's Plate" (Bean Tostado, Birria Taco, Chile Relleno, Chicken Enchilada and Beef Tamale) is named. Be aware that this popular spot often has a wait, but it's well worth it if you are traveling to the Grand Canyon State.
Houston, Texas
The food in Houston is nothing short of fabulous, but there are a couple of eateries that stand above the rest and they're easily accessible from the Interstate.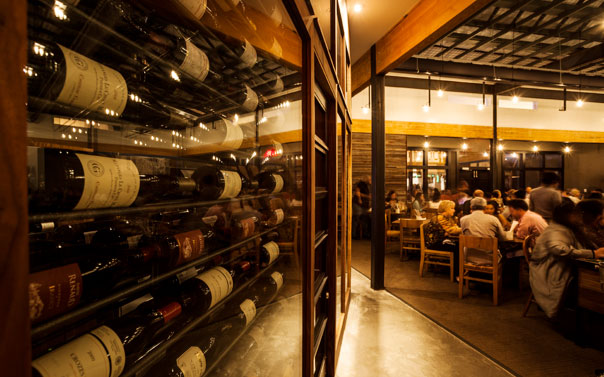 Underbelly (1100 Westheimer Rd., Houston, TX 77006)
As its name may imply, this upscale eatery and on-site butcher shop is dedicated to supporting local farms and cultural diversity. Underbelly buys its food directly from farmers and the menu features seasonal produce, seafood and freshly butchered items. The menu changes daily, subject to what is available. If you're feeling a bit adventurous, let your server choose your meal for you.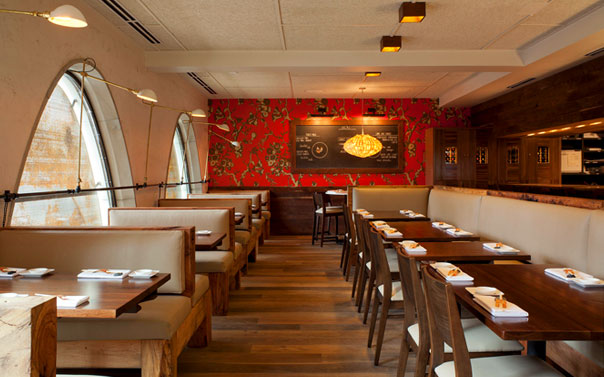 Uchi (904 Westheimer Rd., Houston, Texas 77006)
If your road trip budget allows and you're a fan of sushi, check out Uchi, a Japanese restaurant and sushi bar. It offers a tasting menu of both hot and cold items (e.g., flounder, yellowtail, big eye tuna, salmon and Wagyu beef), as well as an extensive variety of routinely updated daily selections or full-menu staples.
Oklahoma City, Oklahoma
Many road trippers may pass through states in the middle of the country and, Oklahoma City is a stop you'll want to make. The city has a plethora of good eats, and these options are easily accessible for travelers along Interstate 235.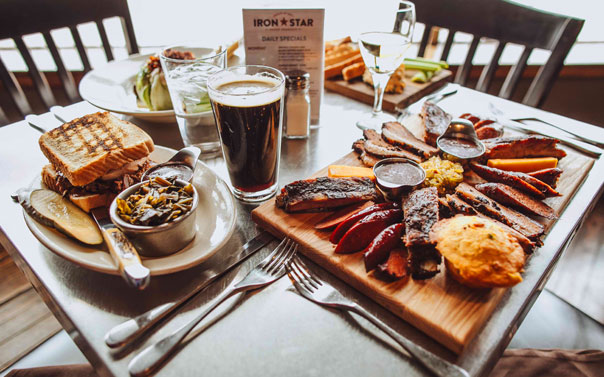 Iron Star (3700 N. Shartel Avenue, Oklahoma City, OK 73118)
What's more American than BBQ? Named for Belle Starr, a notorious Oklahoma female outlaw, Iron Star specializes in fine dining with true smokehouse flavor and offers a unique and tasty spin on comfort foods. A few items from their menu include: Smokestack Nachos, Mama's Deviled Eggs, Slow Smoked St. Louis Ribs, Seaboard Farms Pulled Pork and Brown Sugar Cured Beef Brisket. If you're looking for a restaurant that prides itself on delivering hospitality, look no further than Iron Star.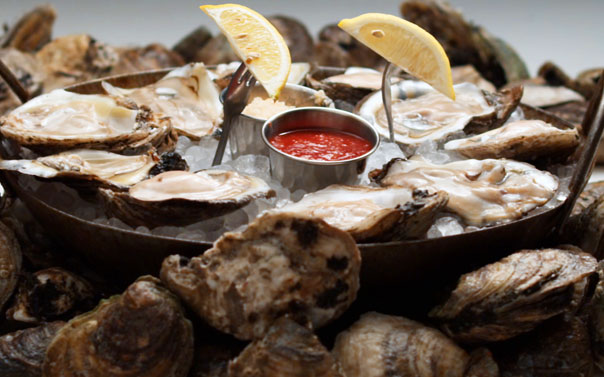 Pearl's Oyster Bar (5641 N. Classen Blvd., Oklahoma City, OK 73118)
Most people don't associate seafood with Oklahoma, but Pearl's Oyster Bar has outstanding reviews and is known for its sustainable seafood practices. In fact, the restaurant has remained Oklahoma City's seafood leader for over 30 years. They have a rooftop patio available for private dinners and events. Some southern menu items include: The Ultimate Crab Cake, Alligator Tail, Famous Fried Cheese and, of course, oysters galore.
Richmond, Virginia
Virginia's capital is one of the oldest cities in the nation. It offers many food options that are accessible from Interstates 95, 64 or 195. Consider stopping at one of these spots before continuing on to visit Richmond's historic sites.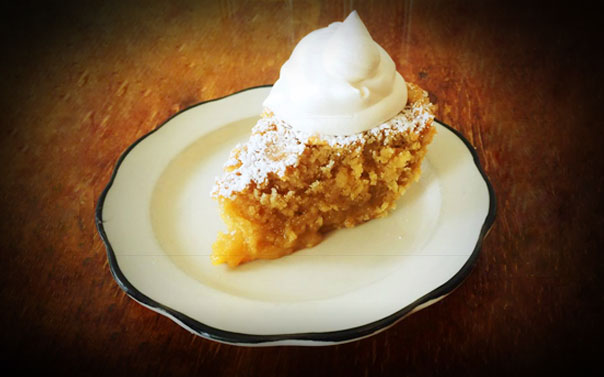 Proper Pie (2505 E. Broad St., Richmond, VA 23223)
This fast casual restaurant has a lot of options for those with dietary concerns, including vegan sweet and savory pies. They use locally-sourced fruits and vegetables and the pie crust is out of this world. Fun fact: the restaurant was opened using Kickstarter to raise $15,000.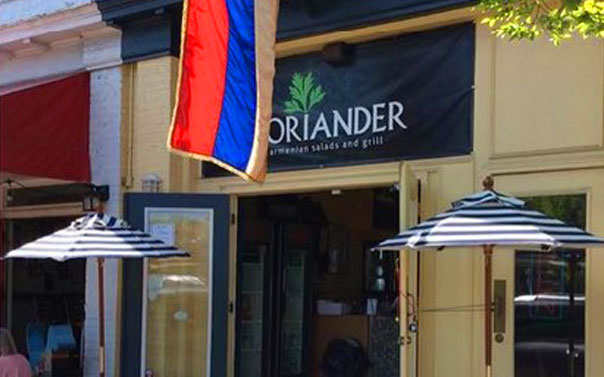 Coriander (3125 W. Cary St. Richmond, VA 23221)
Coriander is an Armenian restaurant that also offers Mediterranean and vegetarian fare, including homemade wraps, bowls (like the Coriander bowl – white cabbage, red cabbage, onions, tomatoes, cucumbers, lettuce, rice, feta, yogurt sauce and choice of three salads) and fresh homemade bread (made daily).
Jersey City, New Jersey
Jersey City is located across from Manhattan Island and offers delicious food without the congestion of the big city. These eateries are located along Interstate 78.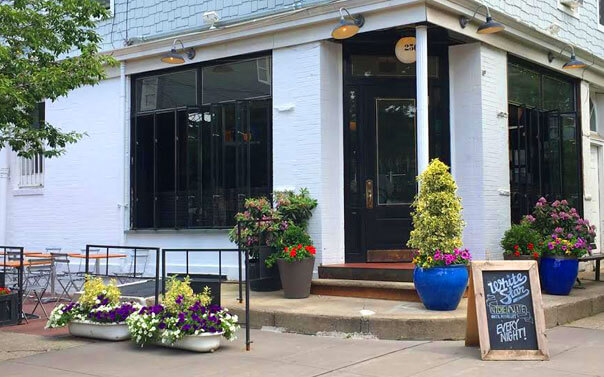 White Star Bar (230 Brunswick St., Jersey City, NJ 07302)
The burgers at this American gastropub are five-star rated. Additional items that are featured on the menu include Bacon Mac and Cheese, Fried Pickles, BBQ Baby Back Ribs and Spaghetti Squash. White Star also has brunch on Saturdays and Sundays from 11 a.m. – 4 p.m. The Chorizo Kale Hash is a must-try.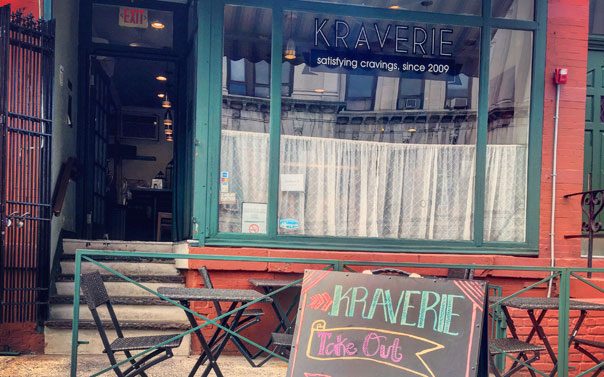 Kraverie (24 Mercer St., Jersey City, NJ 07302)
This "hole-in-the-wall" spot has a great Korean fusion menu, and sweet and savory crepes. In fact, they have an entire menu devoted only to crepes! There is a nice selection Korean rice bowls, noodle bowls, Korean and fish tacos, and a Kraverie burger (served with lettuce, tomato, onion, kimchi, provolone cheese and spicy mayo on a brioche roll), but customers also rave about the Kimchi Fried Rice. The atmosphere is fun and lively, and although the venue is small, customers say the wait isn't long (and it's worth it).
Safe travels and bon appetite!
Related Articles:
13 Road Trip Destinations Google and a Little Word of Mouth Helped Us Find
Five Fantastic Georgia Road Trips
Five Fantastic Ways to Stay Healthy on a Road Trip