Whether you're craving a weekend getaway, planning a family outing or just looking for a scenic drive, the Peach State has it all. Georgia's diverse landscape gives road trippers much to consider – from beaches to forests and mountain towns to urban cities. No matter which direction you choose, Georgia is packed full of history, culture and natural beauty.
So, pack up the car with your favorite munchies, but save room for scrumptious pecan pie and plump peaches that you can pick up at stands along the roadside, and head on out to Georgia. But first, take a minute to consider these five fantastic Georgia road trips.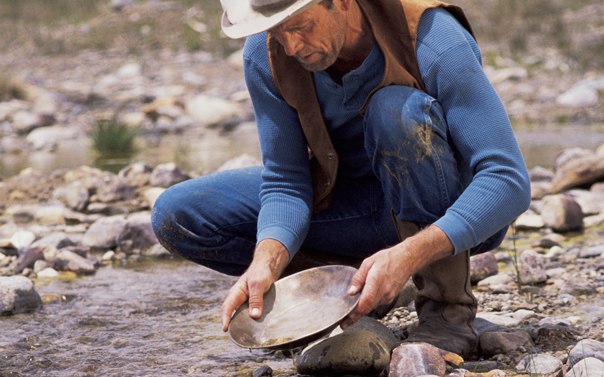 1. Take a Trip Back in Time
Tucked away in the hills northeast of Atlanta, Dahlonega is a town with a rich Civil War and mining heritage that's guaranteed to excite any American history buff. Drive Highway 19 north through Cummings to Highway 60, a road that winds through quaint towns and forests. This route will lead you through the heart of Georgia wine country and farther north still into Dahlonega – home to the first major gold rush in the U.S. and pre-Civil War cemetery, Mount Hope. Drop by the Dahlonega Gold Museum Historical Site and learn about the once booming mining industry that brought wealth to those willing to dig in the dirt. And then walk around and admire the local architecture; many of the buildings date back to the 1800s.
2. Plan a Country Getaway
Take a drive through the hills and beautiful countryside of the Chattahoochee National Forest. Go north from Atlanta along Highway 411 until it junctions with Highway 76 east to Blue Ridge. You'll be surprised at the upscale eateries, galleries and boutique shops gracing the streets of this small mountain town. Rent a pontoon boat for a quiet float on the lake or enjoy some of the best trout fishing that the state has to offer. If you're looking for a laid back afternoon, a relaxing ride on the Blue Ridge Scenic Railway will provide a leisurely, historic tour of Blue Ridge. The best time to visit is between August and October, because you can stop by Mercier Orchards for an afternoon of apple picking. The orchard also has a market and bakery and the farm winery specializes in cold pressed cider.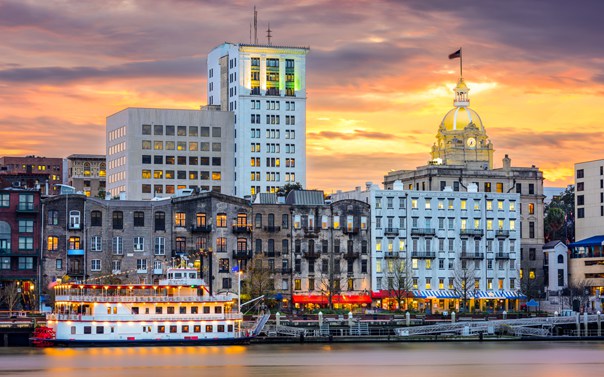 3. Tour the Coast
Explore Georgia's coast and drink in the serene beauty and breathtaking landscapes of its barrier islands. Start in Savannah – Georgia's oldest city – and journey to Saint Simons Island for a coastal day trip. Head south toward Brunswick and watch for signs for the Golden Isles Parkway. This parkway is truly the road less traveled, as many opt to follow the freeway to save time. Continue along this scenic route until you see the FJ Torras Causeway, which will lead you over several estuaries and bring you to Saint Simons Island. Once you're there, you can lounge on the glorious beaches and, when the tide is high, take a dip in the Atlantic Ocean and try body surfing. Pier Village is considered the island's social hub, where you'll find plenty of restaurants, shops and activities like kayaking or cycling. End your perfect beach day watching the sun set at the Saint Simons Island Lighthouse.
4. Journey to the Mountains
Situated between the Appalachian Mountains and the Cumberland Plateau, Chattanooga is uniquely located in two states at once – Georgia and Tennessee. Head north on Interstate 75 from Atlanta to Interstate 24 west. Keep your eyes peeled for signs directing you toward Lookout Mountain and the town of Chattanooga. Lookout Mountain signs boast that you can see seven different states – Tennessee, Kentucky, Georgia, Virginia, South Carolina, North Carolina and Alabama – from the top! Wander through Rock City, a botanical and rock garden on the mountain, and discover gorgeous views from choice vista points. Nearby Ruby Falls is also worth seeing if you're adventurous enough to brave the cave. Located 1,120 feet below Lookout Mountain, the 145-foot waterfall is sure to impress.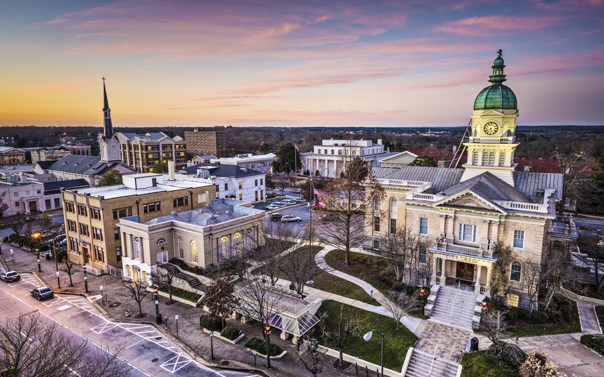 5. Explore the City
There's plenty to do in both Athens and Atlanta and you can see them both in a day! Start in Athens with a history lesson at the Georgia Museum of History. Check out the infamous "Tree that Owns Itself." Legend has it this Jackson Oak tree was deeded to itself and owns all of the land within eight feet of its trunk. Grab brunch at the Heirloom Café and Fresh Market – known for its farm-to-table American heritage dishes – before hitting the road for the short trip to Atlanta via Highway 29 and Interstate 85 west. Visit the Georgia Aquarium and the Atlanta Botanical Garden or tour the Martin Luther King Jr. National Historic site to learn about the history of the civil rights movement.
Now that we've piqued your interest and inspired you to make some road trip plans, remember, safety is a priority when taking a road trip. Ensure your vehicle is road ready and keep a vehicle emergency kit on hand just in case. Happy travels!