By the Mercury Team
Road trips are as American as apple pie. There's nothing quite like the feeling of freedom of the open road, where the possibilities are seemingly endless. Whether you take off around the corner for a weekend getaway or across the country for an extended vacation, there's adventure everywhere. It can be hard to narrow down a route with so many places from which to choose.
Whatever your pleasure, you may want to consider the incredible beauty of California. It offers many unique attractions and activities with 840 of miles of rugged coastline and countless miles of deserts and mountain ranges to explore. Part one of our two-part series takes a look at five fantastic travel destinations in Northern California: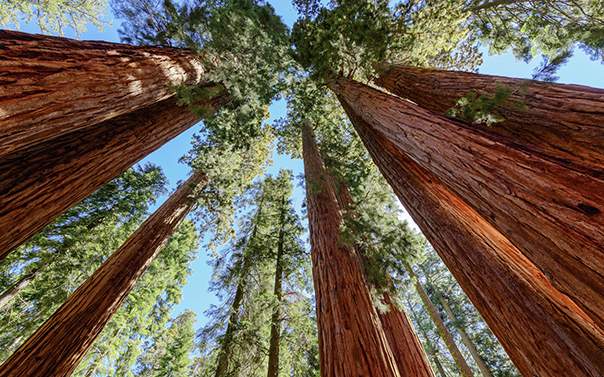 1. The California Redwoods
If you're looking for a scenic drive, Highway 101 near the Oregon border can't be beat, as it winds between groves of redwoods and small towns. Start in Garberville and drive north to the Avenue of Giants. Make your way north from there to Redwoods National Park, where you can search for Hyperion, the world's tallest tree. It measures a startling 379 feet from top to bottom, but it won't be easy to find, as its location is a secret. The typical life-span of these trees is between 500 and 700 years – some live to be over 2,000 years old! Keep north on the highway and check out some of the off-the-wall tourist attractions along the roadside, like Trees of Mystery. End the trip with a night of camping among the Prairie Creek Redwoods outside of Orick. If you're a wildlife buff, be on the lookout for the coastal herds of Roosevelt Elk that roam the area.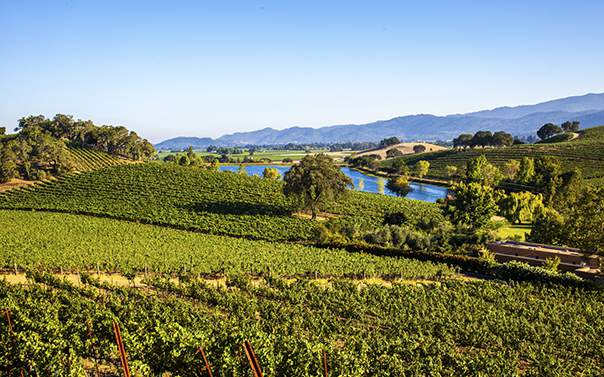 2. Napa
Wine production is one of the state's biggest industries. There are more than 117 varieties of grapes growing in California's diverse soils. Head north from San Francisco over the Golden Gate Bridge on Highway 101 or take Highway 116 through Sonoma. Continue to Napa Valley on Highway 121. Napa's 450 wineries attracted 3.3 million visitors in 2014 alone, a hot spot for wine tasting. If you're planning a trip to the area, arrange for a designated driver and look into a guided tour. Napa also boasts exquisite dining options like The French Laundry, which was named best in the world in 2003 and 2004 by Restaurant Magazine. Make sure to call and book your reservation two months in advance to guarantee a table.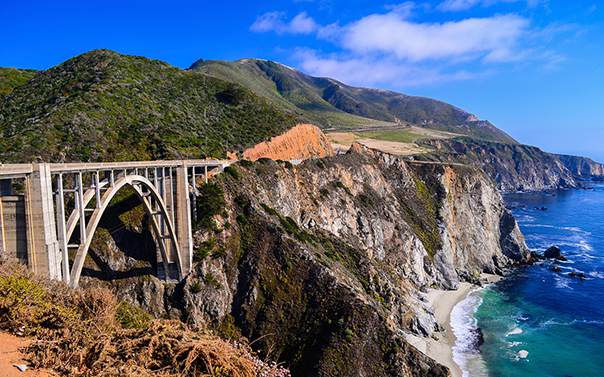 3. Pacific Coast Highway
The Travel Channel named Pacific Coast Highway one of the most scenic roads in America and the number one road trip destination for Americans in 2013. The route provides road trippers with breathtaking views of California's coastline. Start your trip in San Simeon and visit Hearst Castle. Continue north and have lunch in Monterey on historical Cannery Row. Walk the Monterey Old Town Historic District and visit the Old Fisherman's Wharf before stopping by the Monterey Bay Aquarium. If you're visiting between April and December, keep your eyes peeled for humpback whales while you're standing on the back deck of the aquarium. Finish the day by heading to one of the local beaches to watch the sunset.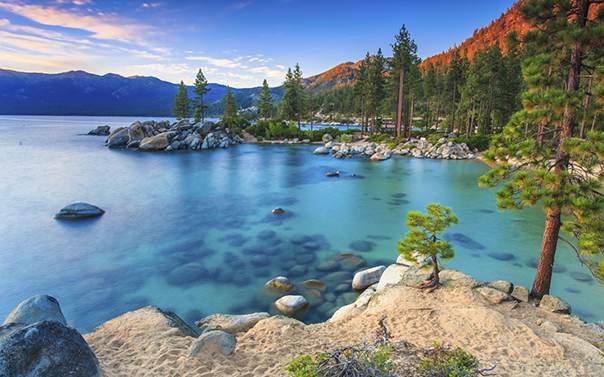 4. Lake Tahoe
California Highway 50 will lead you east from San Francisco to Lake Tahoe, which straddles the border of California and Nevada. Whether you're golfing or boating, lounging on the lake or on an epic ski trip, you'll love Lake Tahoe any time of the year. Fish the lake or, if you're into water sports, try wind surfing or wakeboarding. Snowboarders and skiers will be impressed by the diverse terrain of the local slopes. Unwind at the nearby Grover Hot Springs in Markleeville and have a relaxing soak in the hot water or stay lakeside and enjoy an elegant meal.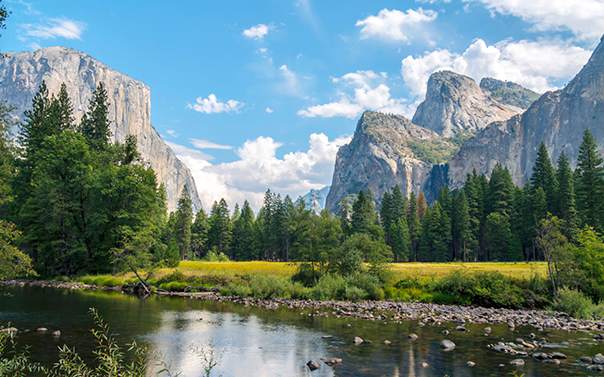 5. Yosemite National Park
Drive Highway 120 to Yosemite National Park. Attracting an astounding four million annual visitors, Yosemite is a hiker's playground with more than 800 miles of established trails. The 214 miles of paved road throughout the park offer some of the best scenic driving in the country. Awe inspiring, towering granite faces characterize Yosemite's unique landscape. El Capitan (7,569 feet) and Half Dome (8,839 feet) are two of the park's prominent features. Yosemite Falls is one of the world's tallest waterfalls, rushing down 2,425 feet. Be alert when driving, as rock slides are fairly common.
Most of us do a little research before packing up our cars. Remember that no matter where you end up, a smooth road trip requires proper planning to ensure your car is prepared for the journey. Make sure your spare tire is properly inflated and that your jack and tire iron are in the trunk. Check the oil and top off your vehicle's fluids and you may want to consider adding Roadside Assistance coverage. This great coverage will help in the event you lock your keys in your car, get a flat tire, run out of gas, oil or coolant, and provide towing assistance should the car no longer be drivable.
Create an emergency car kit with basic medical supplies, road flares, food and water. We hope these five fun destinations sparked your interest. Part two of our series will explore the best of Southern California.