The world-renowned Ford Mustang has roamed roads and racetracks since 1964, and the 2015 edition is set to carry on its rich tradition. The sixth-generation car is completely revamped with new features, technology and a turbocharged engine.
Looks can be deceiving to the untrained eye with the '15 Mustang, as it appears to be similar to its predecessor, but this pony is all-new. Ford has bestowed every model with a new independent rear suspension, which vastly improves ride quality. The base engine carries over from the previous year – a 300-horsepower V-6 – and there is a new mid-level option: a 310-horsepower, turbocharged four-cylinder "EcoBoost" engine that is lighter and more fuel-efficient.
Drivers looking for even more horses under the hood should consider the V-8 engine that now delivers 435 horsepower – up 15 ponies from last year – and puts it in some seriously fast company.
Inside, there are some significant upgrades, too. The MyFord Touch touchscreen and Sync infotainment controls have been improved to allow users to speak with natural voice commands – not pre-written commands one must recite from the owner's manual as was the case in the past.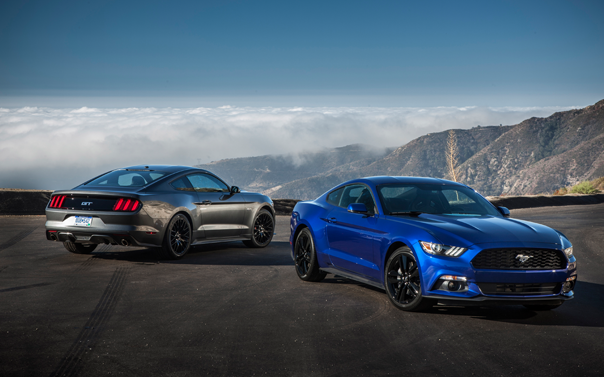 The Mustang also has available adaptive cruise control, blind spot warning, collision mitigation, MyKey (that allows parents to limit a car's speed) and an industry-first knee airbag for the front passenger as well as the driver.
"Sports cars carry higher insurance rates than most other vehicles," said Jeff Schroeder, Mercury Insurance senior product manager. "Choosing a V6 engine instead of a V8 can lower your auto insurance premium. It's always best to speak with a Mercury Insurance agent while weighing your new-car options."
The Ford Mustang is one of the most recognizable vehicles in the world, and going into its 51st year, Ford hasn't changed its winning formula much. It did, however, use much fresher ingredients.
About the author:
Jacob Brown covers the automotive industry and has written for Motor Trend, Automotive.com and Automobile Magazine. When asked about how many cars he's driven, he says that he lost count somewhere in the hundreds.