Home Systems Protection
Enhanced Coverage for Today's Homeowner Needs
Homeowners Face New Challenges
Advancements in technology are wonderful and make our lives easier in so many ways, but when comfort and convenience you've grown accustomed to breaks down, it can be quite expensive to repair or replace. If you're like most homeowners, you're spending more on appliances and electronics to run your home, but how do you manage the cost to fix these items should they stop working? Home Systems Protection, a new enhancement to our homeowners insurance, offers a unique solution.
Warranties, Service Contracts Fall Short
Warranties and service contracts, intended for everyday maintenance, offer very limited coverage. Home Systems Protection provides coverage for larger losses including:
Loss of use resulting in additional living expenses
Spoilage of perishable goods resulting from a home system breakdown
When replacement is required, up to 50% more may be paid if the replacement equipment is better for the environment, safer, or more energy/water efficient than the equipment being replaced
Protection That Provides Peace of Mind
Today's home equipment contains fragile circuitry highly prone to breakdown. For just pennies a day, Home Systems Protection can be included in the homeowners' insurance package to provide peace of mind and to leave more hard earned money for enjoyment instead of uncovered losses.
Your Critical Equipment Is Covered
Home Systems Protection covers a wide range of critical systems and personal property including:
Central air conditioning
Boilers, furnaces & heat pumps
Conventional and solar water heaters
Radiant floor heating
Renewable heating (e.g., solar, wind, geothermal)
Water purification and filtration
Electrical service panels
Permanent emergency generators
Home security monitoring and control devices
Chair lifts and elevators
Kitchen and laundry appliances
Home entertainment equipment
Computers, peripherals and wireless devices
Power tools, shop equipment, and lawn/garden equipment
Mobile medical equipment
Portable generators & sump pumps
Well pumps, installed sump pumps, pool and spa pumps, heating and filtration equipment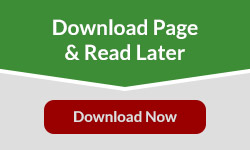 Limits and Deductibles1
Home Systems Protection Limit:
$50,000 per occurrence
Deductible:
$500 Deductible
Home Systems Protection Coverage:
Physical Damage to Covered Home Equipment
Coverage for equipment attaching to the dwelling, other structures and personal property
Loss of Use or Rents:
Follows the homeowner policy Loss of Use limit up to the Home Systems Protection limit
Expediting Expenses:
Included in Home Systems Protection limit
Spoilage Sublimit:
We will pay up to $500 or the Limit shown on the policy for Refrigerated Property Coverage, whichever is greater. However, in no event will we pay more than $5,000 under this Spoilage coverage for any "one home system breakdown"
1Coverages may be subject to certain restrictions and limitations and may not be available in all states. Ask your local independent agent for more information.